How Marketing And Sales Change In B2B When The World Suddenly Stands Still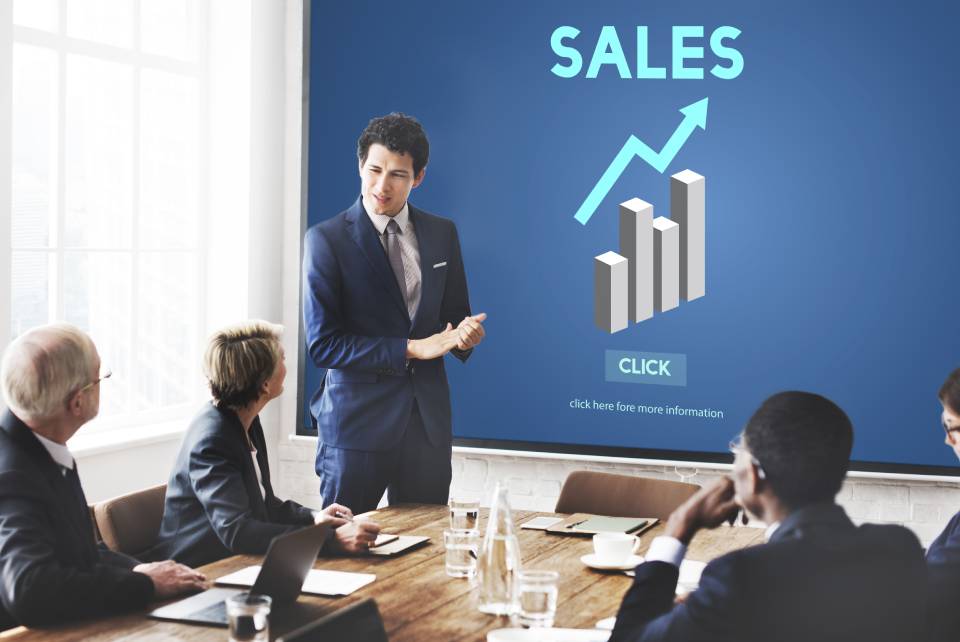 Who would have believed at the beginning of the year that the economy would get a chin hook that would more or less lead to a global knockout? And that the main reason for this knockout would not be US financial market poker, but a pandemic? Or rather the fact that borders are tight, trade fairs are canceled, people avoid contacts and have to stay at home?
No Plan For The Pandemic
The so-called »black swans« – the power of unforeseen events and their consequences – have not only been philosophized since 9/11 or the global economic crisis of 2008. We could have been more aware that a globally connected economy, from the umpteenth degree supplier to the extended workbench to the OEM, is fragile despite all its strengths.
A pandemic was never really unlikely. For an export nation supported by medium-sized industrial companies and home to countless world market leaders, what is currently happening is, in this respect, a worst-case scenario. Not only because everything has come to a standstill, but above all, because our flagship companies have grown up thanks to their constant continuity, the precise weighing of opportunities and risks, and the rigid adherence to old models of success.
Corona reveals conservative thinking as an entrepreneurial Achilles heel. "You can't change that. We've always done it that way!" Is no longer valid as a mantra for medium-sized businesses. The virus forces us to change, to rethink. And that's positive. Because even if B2B companies are often stoic, their success is usually based on ingenuity, courage, and enthusiasm – qualities that always come into play when acute problems need to be solved.
Digitalization? Well Finally!
In this respect, it is exciting and somehow also reassuring to see how quickly digitalization, for example, takes hold when there is no other way. Please remember the advisor-driven rumor about how undigital the. THEREFORE, our B2B employees have sat out the often conjured up apocalypse scenario of the globally suspended, undigitalisable industrial dinosaurs. True to the motto: "What does the oak itch when the sow scratches itself?" Now that digitization is indispensable in work, things suddenly work. Remote workplaces, AI integration, meetings without traveling, data-based decisions – all of this is growing under the pressure of having to continue working under severe political and social restrictions and having to make different decisions, which is enjoyable.
Work Digitally? Nothing. Excite Digitally ? AU Cheek
However, forced digitization is not without side effects. Because even if many processes can be digitally mapped and compensated, the essential factor for the business relationship is missing, especially in B2B: the personal connection to the customer. 
B2B is a world in which trade fairs, for example, do not just trade shows, but in the truest sense of the word, contact exchanges and holistic brand touchpoints. Trust and sympathy have always been the lubricant for marketing and selling products and services that require explanation. Proof of competence needs the reality of the customer appointment on site. The coffee between the provider and the decision-maker cannot be virtualized – this is the belief in B2B.
Marketing And Sales Under Pressure To Act
Time will tell whether it is a mistake. However, it is not a question of time that we have to adapt to the conditions. Marketing and sales, in particular, are under pressure to reach customers in new ways, not only because of the failures of trade fairs and appointments and drastic budget cuts. And convince. How this should work with a view to the »Black Swan« called Corona, the relatively conservative orientation of many medium-sized companies, and the elimination of physical contacts is the question that we asked a total of 61 B2B decision-makers between May and June 2020. The results are not surprising. They do, however, raise new questions.
What Corona Is Changing In B2B Marketing : The Three Most Importent Findings
Online Marketing Becomes Part Of The Corporate Strategy
It feels like online marketing has not been a prioritized option for many German B2B companies but rather one of many ways to be present. Even if SEO, SEM, and content are no longer foreign words for medium-sized companies, online has not been a strategically used channel for marketing and sales until now, but rather a way of providing additional information to interested parties.
That is now changing: 43% of the companies surveyed want to intensify their activities in the online area and position themselves strategically there. Almost 2/3 are thinking, among other things, about new concepts for conveying information and content distribution, which corresponds to our everyday experience and the most recent inquiries to our marketing and digital team. The big challenge is how to win, qualify, and inspire online leads in B2B. Not only that, owned media, i.e., the focus on using one's channels, is shown by the increasing growth rates in the B2B network LinkedIn and portals such as Europages. 
Keyword Challenge: Building Relationship Is The Topic!
The marketing thinking in B2B is shifting away from product propaganda towards maintaining relationships. Almost 2/3 of the companies surveyed see the most significant challenges in being visible and accessible to new customers via online measures, social media, and utterly new marketing channels – and using precisely these channels to establish and maintain the relationship with the customer. The fact that this also requires concise and relevant content for the customer is a much more significant challenge. Because knowing what is essential for customers requires actively dealing with their acute and overarching problems. And with a view to the Corona crisis, the shortage of skilled workers and resources, all savings, and general uncertainty, they are likely to be different,
Replacement For Trade Fair? Yes But
Surprising yet logical: 44% of the companies surveyed do not use the trade fair budgets available for alternative measures. Almost half of these companies are saving for the following year, and the other half is holding back the budget entirely – which is understandable given the uncertain times. Positive: Almost 40% shift the budget for marketing and sales, trying to compensate for trade fairs. However, not as expected through new formats such as virtual trade fairs. Instead, the focus is on alternative options such as social media (21%), direct marketing via emails and newsletters, and virtual sales.
Our Conclusion? New Channels Only Make Sense If You Understand The Users
Of course, this investigation has no scientific claim, and instead, it is a snapshot that should show where the shoe pinches in B2B with a view to Corona. The results reveal that a long-overdue reform of B2B marketing is finally taking place. Online access to customers becomes part of the corporate strategy, at least in the industries where it makes sense.
However, this goes hand in hand with the fact that people are more concerned than ever with their customers' actual needs and challenges. Because unlike at trade fairs, customers are not just looking for products that could solve the problem. You are looking for concrete solutions to your specific situation, for example, success or how-tos – regardless of whether we are talking about capital goods or services.
Picking up customers in their professional reality requires optimizing performance and communication, which can be much more difficult, especially with offers that require explanation. Because how do you want to be concise and relevant because of different, sometimes impersonal channels and media, if you have only been able to convince the customer of the benefits and added value on-site?
From our point of view, close cooperation between marketing, sales, and product management are now more critical than ever. Because direct access to customers via sales is no longer possible, sales and product-oriented marketing must create new approaches. The customer will only find this if the information is relevant to his current and future situation.
The question for post-corona marketing today should therefore no longer be where to depict your products and services so that the customer comes across them. The question must be whether what he is looking for is being offered! A relevant positioning of the company and product or service is more important than ever if you don't just want to be visible but want to be found. This positioning can only work if you understand your customers better – and perhaps use the crisis to see what concerns the customer as the basis of the business model, instead of continuing to do "what we have always done to have."