Smart Home Automation: Why You Should Invest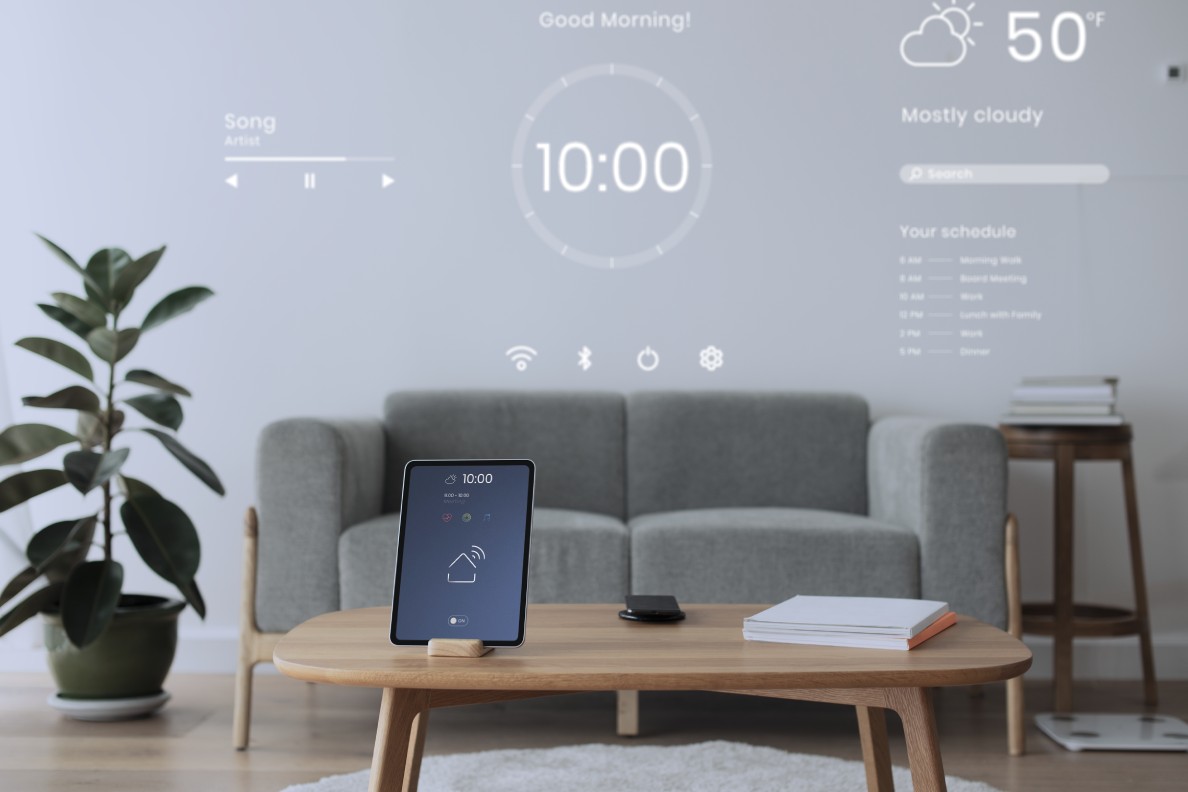 Have you ever envisioned remodelling your kitchen, adding bigger decks, and replacing roofs with newer ones when you think about home improvement projects? But you always shoot down this idea, because it's just too tiring and expensive.
But how about we consider some affordable options? There are many that are lesser-known and less expensive methods you can try to make your home look better! Maybe install a smart lock on the front door or a smart bulb in the living room?
Yep, smart home technology is in now. As a homeowner, you need to understand that smart home is valuable because they offer a lot of benefits to your home. With the help of your smartphone, you can control many smart home features. For instance, you can change the settings of the air conditioning in your home, or turn off the lights using voice commands. Also, you can install a smart security system to monitor when someone enters or leaves your home, and you can even check remotely so you know what is going on around your home.
Keep reading to learn more about why upgrading your home using smart home automation is the most practical home improvement decision you'll ever make!
Maximize Smart Home to Suit Your Comfort Level
The comfort level that smart home offers are so much better than a home without any smart automation, on any given day.
That's because the appliances and devices in smart home automation systems can be controlled from anywhere. To give you an idea, some appliances can be scheduled to turn on or turn off at certain times of the day. Also, there are macro commands that you can use to control multiple things at the same time. Plus, with all this, your appliances run as smoothly as possible. After a long day at work, you come back home to a perfectly cooled and maintained home.
Pro Tip:
You should have a good and reliable internet connection to keep these smart devices in your home running smoothly. Our suggestion is to go for Xfinity as it is a really good choice. Why? Because the prices are good, the internet speeds exceptional, and unlimited data caps as well! Dial the Xfinity customer service number to learn more.
Better Appliance Functionality To Take Advantage Of
Installing a smart home automation system will make your life so much easier, and this is why you should have one.
Take the example of smart ovens: you can use these appliances to work on your ability to prepare meals for your family. This means that food at home will always be perfect, not overcooked or undercooked!
You can use a smart refrigerator to find out the expiration dates of edibles stored inside. An app on your phone will even suggest recipes based on the items you have in your refrigerator right now.
The smart home theatre and audio system will keep you and your family entertained on days when you all need to relax. You can easily manage your movies and music collection with such an effortless system like this.
Hence, with the help of your smartphone, you can control the thermostat, play music, and turn off the lights, no matter what room you are in.
Better Monitoring System To Keep An Eye On With
There has been a surprising increase in burglaries that occur in homes and neighborhoods. Burglars are more likely to enter homes when there are no occupants in sight. That makes it easy for them to break into homes, steal valuables and then leave without leaving any traces behind.
But with a smart home security system, you can prevent that. Once you have smart appliances and sensors installed in your home, you can control things remotely.
One could say that technology is protecting them more than it is preventing robberies. Surveillance cameras do provide many benefits other than just protecting you against burglaries. You can control the camera in your home, zoom in and zoom out to keep tabs on the babysitter if you have one monitoring your kids. What's even better is that smart cameras come with night vision, so it's easy to see who's at the door even at night time.
Efficiently Using Energy Around Your Home
Smart home automation systems are eco-friendly.
You can program smart thermostats according to your schedule and preferences throughout the day. This allows more precise control over heating and cooling. Gone are the days when you forgot to turn off the cooling and had to rush back home just to turn it off. That definitely led to skyrocketing monthly bills!
But you don't have to worry about that anymore since you can control everything from your smartphone remotely. And when you are on your way back home after a long day at work, you can tap on the smart thermostat to start off its cooling process of the entire home.
Also, you can program your lights and motorized shades to turn on their evening mode when it is getting dark outside, and vice versa. Hence, a smart home automation system definitely allows for efficient use of energy.
Wrapping Up
If you are looking for new home improvement techniques, then you need to get on board with installing a smart home automation system. Although it is becoming easier to implement it into our homes, integrating smart home devices may seem complicated to someone who doesn't know much about technology. However, do not let this be the reason that stops you from reaping the benefits of a smart home automation system.