Creating An Effective Logo For Your Business: What To Watch Out For?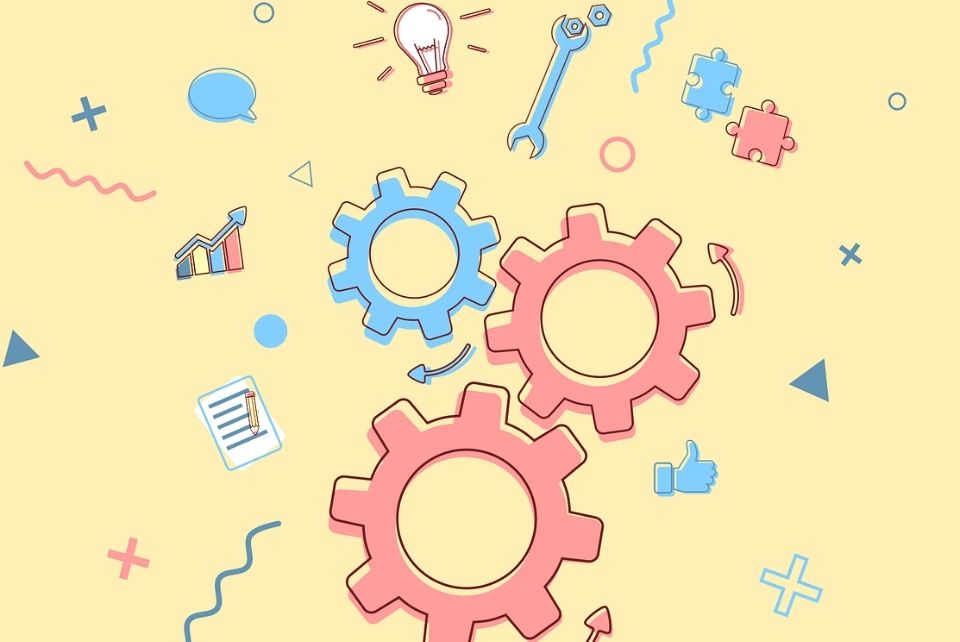 Creating An Effective Logo For Your Business: What To Watch Out For?
Your logo is a vital part of your professional identity. It is usually the first eye contact with your business, business, or products. Better to devote a little time and budget to get started on the right foot.
To understand what makes a logo effective, you must understand its purpose. It is one of your company's essential communication tools since it allows you to differentiate your products and services on all types of media (packaging, flyers, web). It's also the fastest way to identify yourself: imagine what would happen if all the brands of sneakers had the same look, the same colors .
Your Logo Has Several Functions
Identify: it is a crucial element to be seen and recognized

Reassure: it is a guarantee of your professional credibility

Unite around shared values

Distinguish your offer from the competition

Make an impact: your brand is unique
The Criteria Of An Effective Logo
A logo is effective when it triggers the following four cognitive reactions (in order):
Please note: if your logo is not visible in a noisy world, it is useless.

Emotion: A logo is effective if it elicits a positive emotional reaction.

Meaning: a logo must be aligned with the values ​​of the brand it represents

Memory: a logo must be easy to recognize and remember
So, whatever the type of logo chosen (logotype, monogram, pictogram, abstract, or combined), it must meet the following ten criteria:
Simple
Less is more. An effective logo is preferably simple, easily identifiable, and memorable. Too complicated or too detailed, it risks creating confusion. However, it is faster said than done: a genuinely effective degree of simplicity is only achieved after an in-depth reflection on one's values ​​and the meaning of one's activity because a simple logo must also be solid, balanced, structured, and make sense.
Evocative
Your logo should allow you to be identified quickly. Each sector of activity has its codes: colors (blue for the banking sector, black, and gold for the luxury sector, etc.), shapes, or symbols, whether you follow or not, knowingly.
A preliminary study is necessary. A good logo is the result of upstream reflection (what values ​​do you want to convey) in addition to a constructive exchange with the creative. Because beyond the beautiful design, your logo must above all (re) present your style, your profession, your convictions. And of course, you have to love your logo, be proud of it!
Targeted
Your logo does not necessarily have to appeal to everyone, and it must, above all, appeal to your target. Who are you talking to? To children, businessmen, primarily women? The logo of a toy brand does not use the same graphic codes as that of a law firm.
Memorable
We come across hundreds of logos every day, but we only remember a few. Simplicity and relevance will make your logo easier to remember. Your logo should become a visual cue. Whether it is a word, a sign, a color, or a symbol (we think of Orange, Nike, WWF, Instagram, etc.)
Readable
As your logo can be used on different media, make sure it remains readable and understandable regardless of the size and type of media: web favicon, social profile, packaging, promotional item, commercial documents, business cards. Visit, etc. A good graphic designer will also represent your logo in different situations.  
Neat
At a minimum, your logo should convey a professional image of you and make a good impression and inspire confidence. Therefore, its various elements will be chosen with care: harmony of colors, original and quality typography, and significant graphic details. Don't forget to let your logo breathe (spacing, adjustment of elements, balance…).
Unique
You are unique. Show it! Your logo should not look like any other. And it must convey a strong image of your business. Investing in a logo made by a professional is already betting on the future of your company. Your logo represents you. Please don't underestimate the impact it can have on your future customers.
Timeless
A good logo has a lifespan of over ten years. Avoid fads. As much as possible, anticipate changes in your company. Changing your identity along the way is not trivial and costs a lot more than a reasonable initial investment. Favor a scalable logo so that you can refresh your graphic charter if necessary.
Adaptable
Think of your logo as a communication tool. It must be used in various formats (print and web), and it should always be designed in vector format to accommodate all media sizes. Check that your logo remains legible and practical if it is printed in black & white, inverted color (light logo on dark background), at the size of a postage stamp (valid for social networks or favicons), or at contrary to that of a billboard.    
Scalable
If you plan to develop multiple product lines eventually, consider the possibilities of your logo right from the start. If it's a name, will it translate (or not)? How will it be perceived in the different countries you plan to work with if it's a color? If your business plan is ambitious and international, it may be wise to invest in a graphic charter.
Who Should You Entrust With The Creation Of Your Logo?
The possibilities are numerous, and the price ranges are very varied. From the (almost) free online logo creation platform to the services of a graphic designer or an agency specializing in branding, which solution should be preferred?
It all depends on your budget and your ambitions. As you will have noticed, entrusting the creation of your logo to a freelance graphic designer or a specialized agency can be expensive. But if you take your business seriously, don't overlook this position. It's a long-term investment.
The cost of your logo depends, among other things, on the creation process: a truly unique and personalized logo requires time, thought, research, variations, not to mention the creativity and skills of the graphic designer and the transfer of rights to authors.
When you choose the professional to whom you will entrust the creation of your logo, keep an eye on these different points:
Check the professionalism of the person or agency requested.

Visit their website, especially the achievements page (if they don't have any or show you anything… go your way). You have to like their style.

Check out customer stories. If so, send a quick email to one of the clients to ensure the authenticity of the testimonials.

What is their process of creation? How long will it take to create your logo?

Compare multiple price offers. Compare the type of service (brief + research + design + revision) and the number of logos and revisions included in the price.

Ensure that the transfer of copyright is included in the price and the delivery of the different file formats (vectorized, CMYK, RGB, Pantone,…).
Steps To Creating An Effective Logo
Brief: essential meeting to introduce the company to the creative

Study & research: this phase is absent from all "low cost" creations 

Design , validation and / or adaptation (s)

Declination, delivery of files & assignment of rights.
Also Read: How To Present A Project Successfully