The First Site With WordPress: Good Or Bad Idea?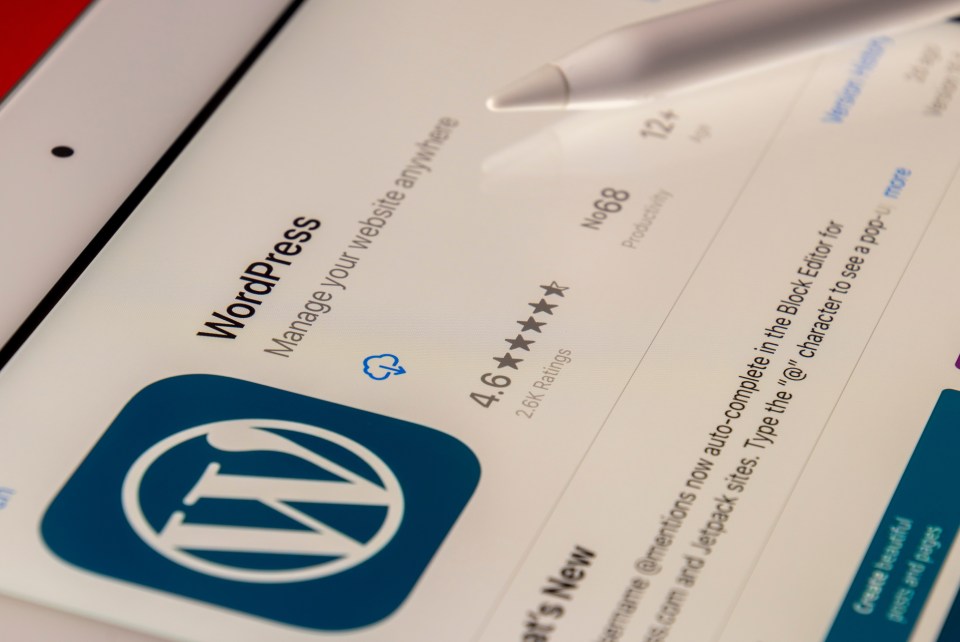 WordPress propels 30% of sites globally and largely dominates (60%) the CMS market (content management system), the only way to create a dynamic site, easy to modify and develop. Choosing WordPress shows your ambition and desire to have a site that will grow with you.
Technically more affluent and flexible than solutions like Wix, Jimdo, or others, this choice implies a minimum investment to obtain a truly professional result.
Choosing WordPress is the sign of a digital ambition and a clear desire to have a site capable of evolving at the same time as your business.
But this solution, technically more advanced than platforms such as Wix, Jimdo, or Weebly (mainly aimed at beginners), will require a minimum of investment (in time or money) to obtain a truly professional result.
The Advantages Of WordPress
Free (or almost).

You can download the CMS for free from www.wordpress.org and install it on your server. But you will first need to acquire a domain name and find a host (which will only cost you a few euros per year).

Open source and royalty-free.

So you can modify the source code quite freely, do what you want with it and create as many sites as you want.

100% customizable.

Thousands of free or premium templates are available to create any site.

Technically at the top. WordPress is a living CMS that benefits from an extensive community of developers, constantly evolving and integrating the latest technological requirements: responsive design, mobile & SEO friendly.
Flexible and scalable.

Thousands of plugins allow you to customize a site almost endlessly and add all the desired features: appointment booking, e-shop, contact forms, member area, forum, socialization, monetization, etc.
The Criticisms And Disadvantages
Complex handling:

 There are a lot of tutorials, blogs, videos, and books on the subject. However, please do not underestimate the time it will take you to master the tool. And the more features you add to your site, the more complex the management will become.

Safety and reliability:

 We often hear about WordPress security vulnerabilities. What exactly is it? WordPress is indeed a privileged target of hackers. But the WP community is watching and is very responsive. However, to protect yourself, it is essential to properly secure your site (ensure the choice of the host, carry out regular updates, install a dedicated plugin, secure access and passwords) and thus avoid many inconveniences.

Support:

compared to structures like Wix or others, it is clear that the creator of a WordPress site is on his own or instead faced with a cohort of supports (for the theme, for each of the plugins, etc.), and he will sometimes have trouble finding the source of a bug.
The Critical Elements Of A WordPress Site
THEME – free or premium-

 It defines the look and operation of the site. There are some for all types of site, profession, objective. But be careful to look beyond the visual aspect of the theme, check the date of its last update and the opinions of Internet users, and ensure that it has the necessary functionalities. On the Themeforest marketplace, you will find more than 7700 premium themes. And most of the themes have a demo version that you can try out.

THE PAGE BUILDER –

As its name suggests, it is an honest "page builder" that will allow you to create a page easily by assembling and positioning elements, like Lego bricks. If the chosen theme does not offer one, they also exist in plugins.

EXTENSIONS -( plugins ) to adapt your site to all your needs. This is one of the great strengths of WordPress. There are tens of thousands of plugins, free or paid, to do just about anything: newsletter, diary, SEO, e-commerce, security, monetization, lead generation, …
WIDGETS –

These are modules that appear in the sidebar of a blog or even inside a site. These independent code blocks automatically display the latest posts, comments, search forms, etc.

THE PAGES –

the static part of your site (where you present your services, achievements, company history, teams, etc.). The pages change little and must answer precisely the questions of your (future) customers. What do you have to offer them?

ARTICLES (posts) –

the active part of the site, usually linked to the blog. They are displayed from the most recent to the oldest, are classified by category, author, keywords. These articles will enrich your SEO and attract more Internet users to your site.

MEDIA –

All multimedia content linked to a page or a post

SEO –

WordPress is naturally optimized for natural referencing. Adding a dedicated plugin optimizes the SEO of each page even before publishing it.

MAINTENANCE –

The big forgotten website. However, not maintaining your site (or not regularly updating WordPress, the theme, and the plugins) is to open the door to pirating, incompatibilities between plugins, themes, etc. In short, to technical problems in the medium or long term.
In Conclusion
Before you jump into creating a WordPress site on your own, think about how much time you can devote to it. The adventure is time-consuming!
In many cases, the best approach is to entrust the technical and graphic design to an agency or a freelancer to take control and take advantage of the ease of use of the backend to enrich your site as and when your needs.
Without forgetting, of course, that creating a professional website goes far beyond implementing a technical solution, whatever it is. These are the aspects of marketing, branding, communication, SEO, conversion, etc, and that will make the difference.
Also Read: Creating An Effective Logo For Your Business: What To Watch Out For?