Success Factors For Your B2B Online Shop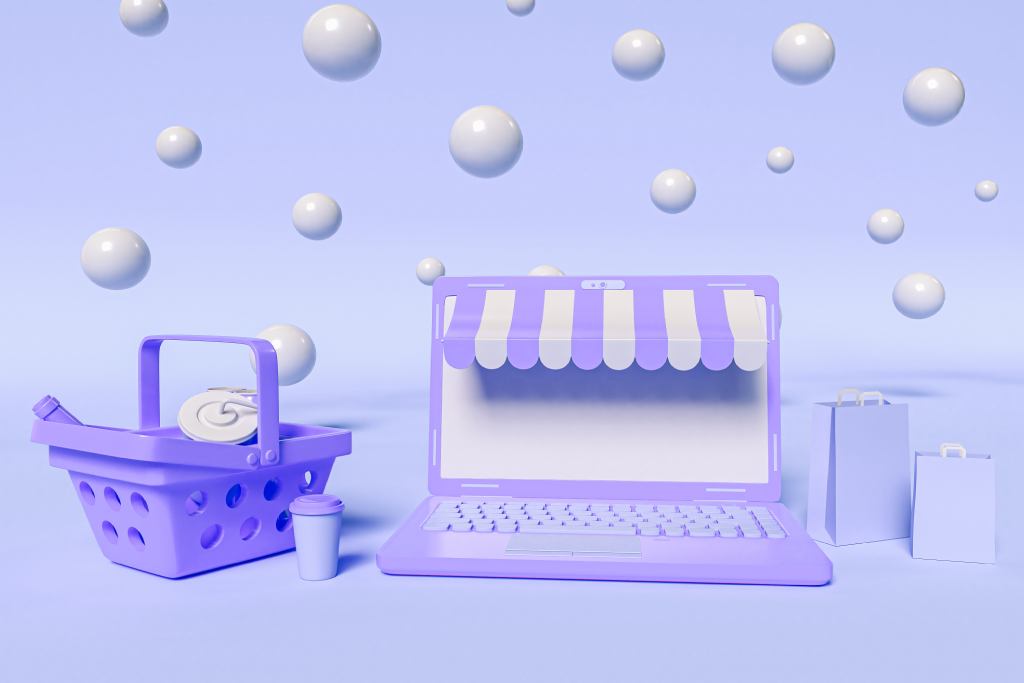 All of this is positive news, which randomly proves how much heart and soul companies put into successfully digitizing their sales.
Still Untapped Potential
However, the study also emphasizes that most of the sales – more precisely: 57% – are still achieved with written orders. In other words: With the help of analogue processes.
The authors also state that the user experience of existing B2B online shops can be improved. This becomes clear, for example, with search and filter functions or information on product availability. Here, the B2B buyers' desire for an efficient handling of the ordering process cannot be fully met.
Success Factors For Your B2B Online Shop
In other words: There are very positive developments. But also approaches to improve the user experience of existing B2B shops. Reason enough, then, to provide you with a few tangible tips & tricks for your B2B online shop below.
Project Preparation Tips
Build the right mindset: Whatever you do, B2B shops should not be a copy of B2C shops. Because unlike private customers, who want to "browse" without time pressure and are looking for inspiration, business customers have a much more concrete idea of ​​their target product. Accordingly, B2B online shops are not emotional "experience worlds" with video content, but clearly structured and quickly graspable transaction spaces that can be convinced with simple product images, concrete USPs as well as numbers, data and facts. Good practice examples of successful B2B online shops can be found here.
Create buyer personas:

Who do you want to address with your shop, who buys from you? Is it the experienced buyer who has been in your industry for decades and basically only needs a rudimentary search function – or is it the assistant who has just started in the company and wants more user guidance, e.g. in the form of pre-structured product groups or a Product Finder ? Here it is worth going into detail and developing a clear idea of ​​the wishes and needs of your target group(s) with the help of buyer personas .

Creating service experiences: In B2B business, good service is the key to long-term customer relationships. This is all the more true as B2B online shops are designed much more soberly than B2C shops. We therefore recommend that you use your buyer personas to define precisely whether features such as quick orders, shopping cart templates, watch lists, same-day deliveries or an accelerated checkout create a better shopping experience (good practice: Alibaba ).
Defining (technical) requirements:

In B2B companies in particular, there are often complex hierarchies that also have to be mapped in the shop system. Accordingly, we recommend that you define the requirements for rights and role management, approval processes, etc. meticulously as part of a preliminary project.
Tips For Choosing Ecommerce Software
Don't compromise on features:

Is it possible to specifically address customers using individual price functions? Are the desired service functions included in the system? If you have already defined your requirements in advance, you can check off your list here and select an appropriate provider.

Rely on "headless e-commerce systems": The typical user journey of a B2B buyer is highly complex and takes place on several channels (LinkedIn, Facebook, etc.). The payment process is also becoming increasingly diverse (invoice, PayPal, etc.). So if you decide on an e-commerce provider, then it should definitely take an "API-first approach" – in other words: be able to create quick links with other systems, platforms, and applications. This is all the more true as many B2B companies are international and may have to "dock" different countries, companies, accounts, manufacturers and (ERP) systems to the shop. So called "headless ecommerce systems" like Shopware 6 makes exactly that possible.
Tips On How To Carry Out Your B2B E-commerce Project
With "rapid prototyping" to the perfect online shop: No matter how well you have planned your project – in the end your target group decides on the success or failure of the online shop. For this reason, we recommend that you build a prototype as soon as possible and have it tested by real customers. Statistics show that fast results and regular testing in combination with an agile way of working produce better project results.
Conclusion
In summary, there is not just one, but several "recipes" that are essential for building a successful B2B online shop. Irrespective of this, creating positive service experiences (along defined buyer personas) is probably the strongest trigger for setting your own shop apart from the competition. If you need help with the implementation or with finding creative ideas, we are happy to be your first point of contact.
Also Read: Project Management: What Are Its Benefits And Impact?