The 10 Most Popular Project Management Tools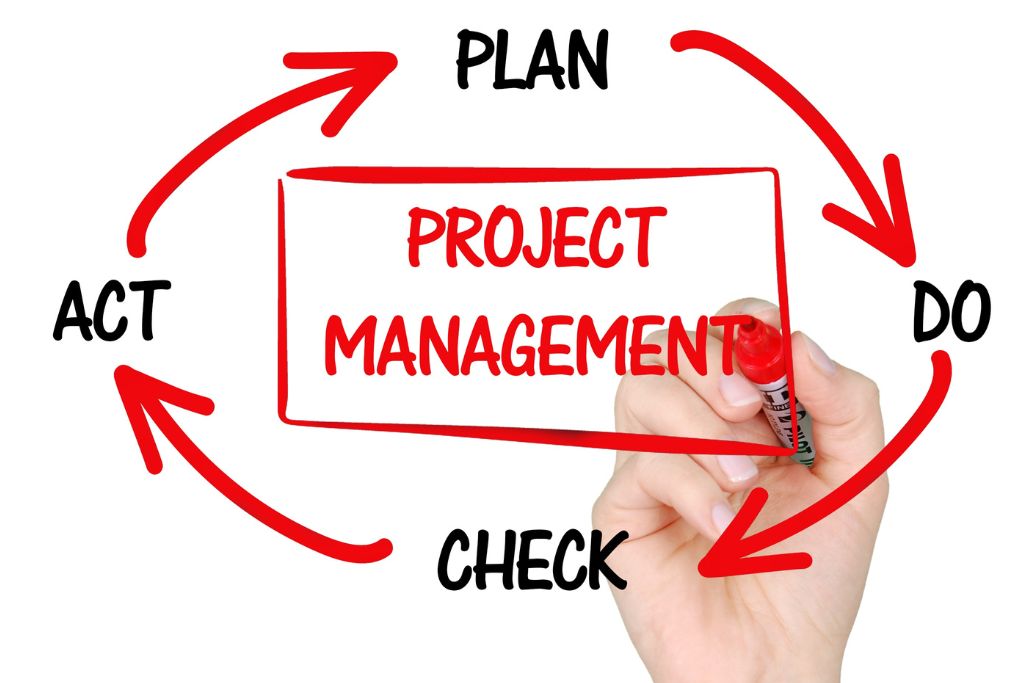 It doesn't matter whether you're studying, at work or privately – you will always have to do several tasks. That's why it's important that you learn how to juggle your projects. Good organization is especially critical if you take responsibility for several tasks or other employees in the course of your career.
There are many methods for managing projects efficiently. So-called project management tools are particularly popular – software that facilitates the planning, organization and implementation of projects.
In this article we explain why project management is so important, how you can get started as a project manager and introduce ten popular project management tools.
What Is Project Management?
As the name suggests, project management is about successfully completing a project. Project management includes the coordination, planning and control of all components that are part of a project. You can find projects that need to be managed everywhere in life, but in this article we will take a closer look at project management in a professional context.
Since it can quickly happen that you lose track, especially with several or complex projects, there are various systems and tools whose methods are specially designed for project management. For example, Microsoft Excel can be used to create a precise schedule or you can share your calendar with your team to get an overview of your colleagues' availability.
There are also various methods that help visualize projects, such as Gantt charts or Kanban boards. Project management tools combine these features and methods in one app or software.
Before we introduce you to the most popular project management tools, let's take a closer look at the project manager profession. You will have to manage tasks in almost every job and company anyway, but larger and more time-consuming projects in particular often require a project manager who is specifically responsible for them.
Project Manager: Job Definition And Requirements
As a project manager, you as a leader, i.e. project manager, are responsible for all processes that affect a project. The projects you oversee can either be in-house projects, such as developing a new feature for a product, or projects for clients your company works with. Your main task is the organization and planning as well as the implementation of these projects.
In addition, project managers are needed in companies in a wide variety of industries . As a project manager, you can work on projects in the following areas, for example:
Automotive industry
Construction
Electrical engineering
IT & Development
Engineering
Logistics
Mechanical engineering
Pharma/Chemie
Software development
That's why you can also work as a project manager in a company that is not related to your field of study. Nevertheless, you should at least have the basics down and basic knowledge. In addition, as a project manager you will work on projects in different departments and areas of the company, but your core tasks will always remain the same.
Your job is to coordinate and delegate tasks, put together a well-functioning project team, identify and eliminate problems at an early stage and always keep an eye on the big picture.
Requirements
If you want to get started in project management, practical experience is the be-all and end-all. Because there are no pure project management courses. Nevertheless, you can gain initial experience during your studies, for example by taking it as a minor, completing internships or working as a student trainee. Alternatively, you can also study project management at some universities of applied sciences or dual universities. Industry specialization is offered here, so you should know in advance which industry you want to enter later.
In addition, as a project manager you also need a number of soft skills, after all it is important to maintain an overview and to manage a team.
As a project manager, you should master the following soft skills :
Strong communication skills
Strong management ability
Good organization
Time management
To keep calm
Ability to work in a team or good cooperation
Certificates And Further Training
Certificates and further training in project management should not be underestimated and are sometimes even considered prerequisites for some advertised positions. The Project Management Institute (PMI) offers three certificates for this:
Certified Associate in Project Management (CAPM) for project workers

Project Management Professional (PMP) for project managers with work experience

Program Management Professional (PgMP) for project managers in a multi-project environment
You can take these further training courses and certificates privately, outside of work or study. In addition, many employers offer further training as a benefit. This means your company supports you in completing certificates so that you can develop further within the company.
Project Management In Everyday Work
Even if you don't intend to work as a project manager later, project management will be very important in your day-to-day work. After all, in almost every job , complex tasks have to be solved within a certain period of time. Project management tools help you to prioritize these tasks, solve them step by step and thus improve your organization.
Therefore, start as early as possible with coordinating and planning your projects – whether private or professional – and learn the basics of project management. This will make it easy for you later to work in an organized and careful manner.
Also Read: What Does Software Development Have To Do With Supplier Management?