5 Advantages Of Digitizing Your B2B Purchasing Process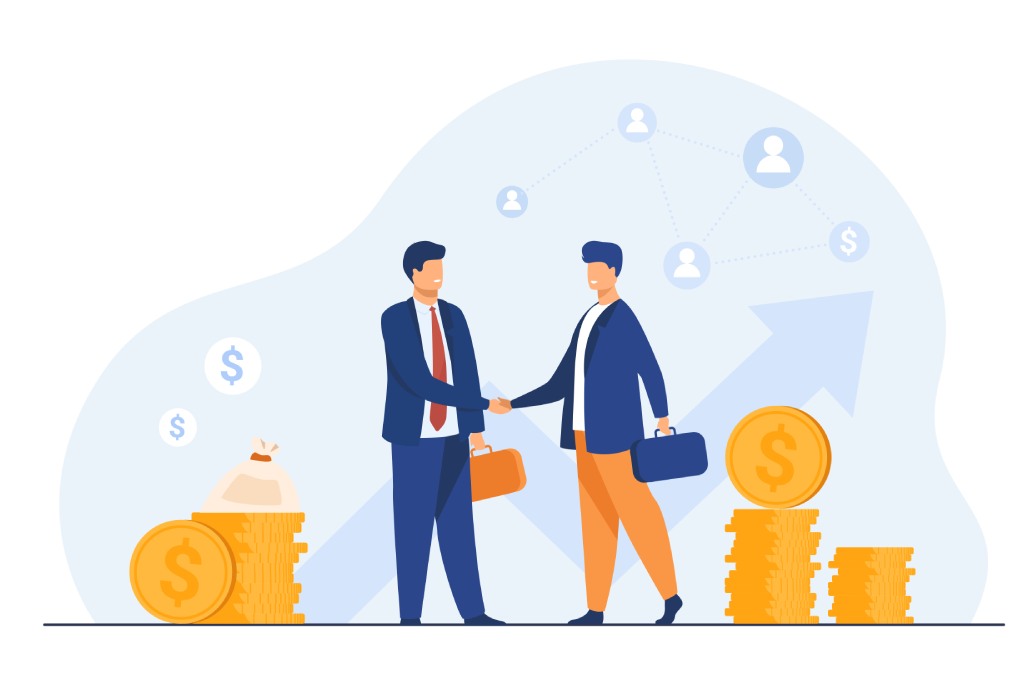 Are you a B2B company and your sales process is little or not digitized at all? Nowadays, digitization occupies such a big place that we can no longer ignore it. So why is it so important to digitize your B2B sales process ? In this article, we present 5 advantages to digitizing the B2B ordering process.
The Digitization Of B2B Sales Is Becoming Essential
Nowadays, digital is becoming essential in B2B sales. We thus observe that the purchasing process in B2B is becoming more and more digital and concerns each stage of the sales process: choice in the product catalog, order, invoicing.
Currently, 61% of large companies and 57% of small and medium-sized companies obtain information from their distributor's website before placing an order. The Covid crisis has accelerated things even more.
Since the crisis, 34% of B2B buyers are ordering a lot more online. New consumption habits in B2B then appear and go in the direction of digitalization. For 70% of B2B customers, it is even an evolution that has been recorded and adopted.
Online B2B sales are now THE most effective channel in the sales process between professionals.
Why Can The B2B Purchasing Process Be Difficult To Digitize?
The B2B purchasing process, let it be said, is more difficult to digitize than the B2C sales process. Why ? Quite simply because the B2B sales process contains subtleties , or small additional steps that must be taken into account when talking about digitalization. In addition, depending on the sector or even the company with which a supplier trades, the path to purchase will be completely different. Personalization must therefore be at the heart of the B2B purchasing process.
So, what are the specific elements of the B2B sales process?
Product catalogs are adapted to each type of customer

The choice of products in B2B is more complex than in B2B and does not fundamentally depend on price. Indeed, in B2B, buyers can look at the technical characteristics, the quantities available, or the service offered in addition.

B2B prices are often negotiated upstream. Each B2B customer has a specific price list.

The challenge of digitizing the B2B sales process is therefore to take all these elements into account in order to digitize purchases in the most efficient way possible. In any case, it is necessary to digitize. B2B companies that have not yet made the leap are currently encountering a whole host of problems.
What Problems Are Linked To The Lack Of Digitization Of Processes?
If you are a supplier or a distributor, lack of digitalization in the sales process that you offer to your customers can be detrimental to you. When you look at some statistics on B2B companies that are not digital enough, you quickly notice the problems.
Half of companies are unable to identify which orders should be prioritized

Half of the companies manage large volumes of purchases and yet do not use an e-commerce solution to digitize their process.

A quarter of companies are not able to properly manage peaks of activity and moments of "rush"

Only 10% of companies manage to meet commitments to their customers (especially in terms of customer service)

Companies make on average 1 input error for 100 lines on their quotes, invoices or purchase orders / delivery. These errors represent 25% of the causes of disputes between customer and supplier.
From these figures, we understand the importance of digitizing the B2B ordering process. Suppliers can process their orders much faster and more efficiently. Customer information is centralized on a single platform and logistics teams can access the information they need. They are then much more efficient and effective. In addition, the use of customer data allows for a better customer approach and experience. The ordering process is personalized and B2B buyers feel more confident. Finally, errors or other disputes can be better managed. In the end, with digitalization, the entire sales process is optimized. Every link in the supply chain is improved.
5 Benefits Of Digitizing B2B Orders
Digitizing your ordering process has several advantages. We have already talked about it a little before but in this paragraph we will focus on 5 benefits in particular.
Cost Reduction
By digitizing the B2B sales process, orders are centralized within a single platform. Regardless of the channel through which B2B buyers go to order (telephone, website or marketplace), orders are listed on the same dashboard. The logistics teams can have an overall view of the orders in progress and to be processed. The costs are then considerably reduced as well as the processing time of the orders. And it is the B2B buyers who are then satisfied with the processing speed.
Better Performing Teams
As we saw just before, with digitization, not only are commands centralized but also all information in general is. This may be customer data or data relating to an order. This information and data is directly available to the sales teams. Their productivity is then maximized since they no longer have to search for such and such information for hours.
Repetitive and time-consuming tasks are automated. And sales teams can then focus on their core business.
In addition, sales teams benefit from better customer knowledge. They have direct access to the history of current orders, which have been placed and delivered. In addition, they know exactly the profile of each client or prospect and know their level of maturity. They can therefore easily anticipate needs and better meet customer expectations. Basically, teams can implement more effective actions targeted at qualified leads. Customers are thus more and better loyal and this necessarily allows to increase the company's sales.
All of this allows for shorter sales cycles. And it is the company's performance that is positively impacted.
If we have to summarize all this, we can say that the digitization of the sales process makes it possible to centralize the data and easily synchronize it with its B2B ERP or its CRM.
Supply Chain Optimization
With all that we have already said, it is clear that the entire supply chain is optimized. Order taking is automated. Orders are directly linked to the inventory which updates automatically.
Products can be accurately tracked from in-stock to out-of-stock to shipment to carrier and shipping. The status of orders can be tracked and known in real time.
And if there is a problem, the logistics teams will be informed directly. In short, as you can see, the entire supply chain is optimized and saves considerable time and also reduces the risk of error. Teams can focus on tasks with higher added value and the company then performs better.
Reduced Risk Of Errors
Let's be clear, a B2B sales process that is not digitized is a source of error . When we talk about errors, it can be a customer who does not receive his order, or who receives it late or with incorrect, missing or damaged items. It is then necessary to return the goods to send a good order again. First, it results in a loss of profit. And two, it necessarily damages the brand image of the company. Customers are dissatisfied and the company's brand image takes a hit. Customers then have less confidence in the company.
However, in B2B, customer experience and customer service are paramount. We'll talk about it right after, but in B2B , companies must at all costs have a customer-centric approach.
By digitizing your order process, you can avoid these errors or quickly report problems if there are any. If there is a real error, the support team can consult the customer history and verify the products purchased. And if there is a genuine error, customer service can quickly fix the problem. In general, the number of disputes decreases, so customer satisfaction increases.
Improve Customer Satisfaction
As we have seen just before, digitizing the B2B sales process reduces the risk of errors. Companies can then offer better customer follow -up , which tends to reassure and increase customer confidence. But above all, digitizing the customer order process makes it possible to personalize the customer experience.
Today, for B2B companies to succeed, they must focus on the customer experience. They must have a "customer-centric" approach, that is to say, customer-centric. This approach consists of betting everything on the customer experience. And inevitably, offering a fully digital ordering process, if not a real e-commerce solution, improves the customer experience.
B2B customers will appreciate the ease and simplicity of the sales process. This is why e-commerce is such a priority for B2B professionals. Those who have already implemented it have understood all the benefits it brings.
Towards Which B2B E-commerce Solutions Should We Go?
You are a B2B company and you want to digitize your order process? Many solutions are available to you. In particular, you can use an e-commerce solution that you connect to your ERP. If your ERP allows it, you can also set up a customer portal directly on it.
On this customer portal, you can offer your customers to place orders directly from the software. By connecting your product catalog to the ERP, you can show your customer the specific prices you have negotiated with him. You save a lot of time since the prices are saved for this customer. You don't have to re-enter or recalculate the prices on a next order. And the customer can easily view the prices by consulting the product sheets.
It is therefore best to opt for an e-commerce portal or a customer portal directly available on the ERP you use . You can customize your customer's portal (logos, colors, presentations and modules displayed), and offer them a real shopping experience. Inevitably, this will help to strengthen the attachment and loyalty he has towards your company.
Also Read: Beautiful Smart Future
To Summarize
Digitizing the B2B purchasing process is beneficial for both sellers (suppliers or distributors) and B2B buyers. B2B companies therefore have every interest in offering their customers an e-commerce solution or a customer portal.
For B2B buyers, they can find the products they want to order whenever they want and buy them with one click. They are informed in real time of available stocks. Not to mention the risk of error which is considerably reduced when placing the order.
For B2B sellers, it simply makes it easier and more efficient to sell. They can offer their B2B customers personalized catalogs. They can also set up specific promotional actions. In short, the entire customer experience is improved. As for the sales teams, they are finally freed from less important tasks and can concentrate on missions with higher added value.