Advertising On Google What Opportunities Does It Offer Your Business?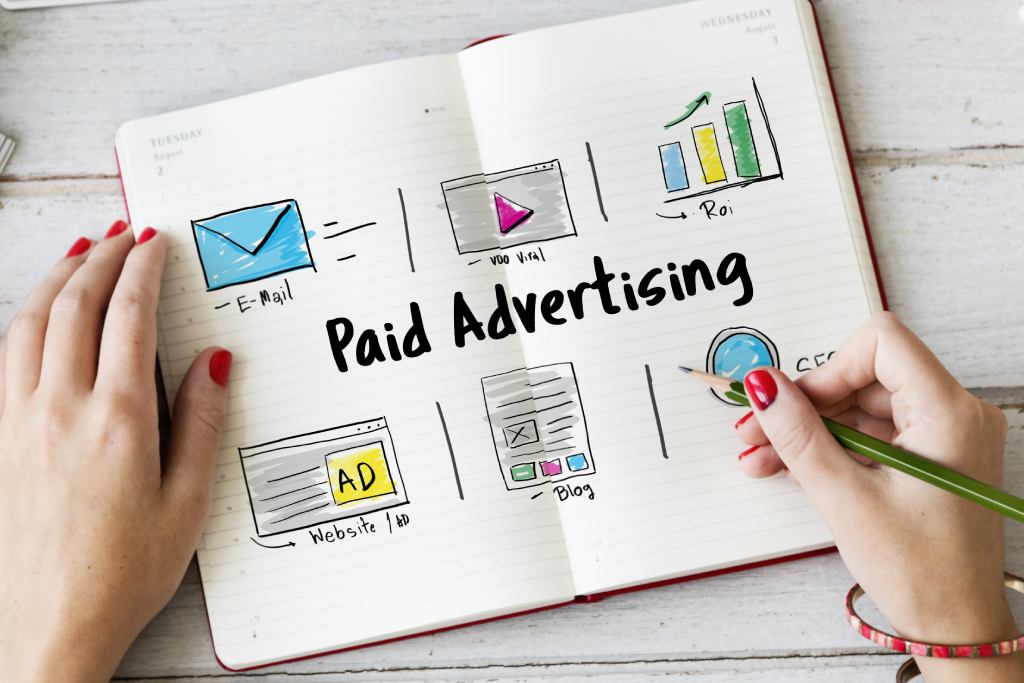 People who enter a web page, after having clicked on an advertisement on Google, are 50% more likely to buy compared to other sponsored advertising services. Therefore, the importance of your company being able to develop campaigns on this platform. Well, it will allow you to attract new customers, increase your sales and give your brand greater visibility and recognition. So, what are you waiting for to find out how it works and what opportunities Google advertising offers you? Discover it here.
What Is Advertising On Google?
Google advertising is a type of paid advertising model , through which people and companies can publish ads both in Google search results (what is known as SEM), and on different web pages through banners. that can include images, text, audio and video (display advertising), and even advertise your video on YouTube , all this can be done from the Google Ads platform . Which has a simple operation, designed to be handled by anyone.
How Does Advertising Work On Google?
Google conducts auctions for each keyword, in this way, it determines the ads that it will show for a particular search. That is, when creating an ad you will compete against other people or companies that use the same keywords or have the same audience as their target.  
Advertising in search engines, are displayed differently in the results, are accompanied by the word advertisement. And they are located both in the upper, lower or right area of ​​the screen. Likewise, they can be displayed in the form of a banner, on websites associated with Google, this is something known as display advertising.
In the operation of google advertising it is important that you know:
What Are The Elements That Decide Who Wins The Auction?
We describe them below: 
The Budget : represents the money that you will invest in your Google Ads campaigns.
The quality of the ads :

Google evaluates the quality of the ad and the landing page taking into account the user experience.

Predicted impact for ad extensions and other formats:

When creating an ad, you'll have the ability to add additional data. As in the case of a telephone number or other links to other pages on your website. These additional elements are known as ad extensions. Google estimates the impact on ad performance that extensions and other formats you use will have. This way you can earn a higher placement, even paying less than the competition, using keywords and extensions of great significance. 

The context :

This means that Google, as we have told you before, takes into account the words that people have written to carry out their search. But in addition to that, the location at the time of doing it, the type of device you used (PC or mobile). The other ads and results associated with the search, in addition to other characteristics of the user.
Google evaluates each of these elements to determine the ads that will be shown on the SERP or search page, on the websites of the ad network and on YouTube.
What Opportunities Does Advertising On Google Offer You?
Advertising on google will allow you to show your company, as well as your products and services to new potential customers . Even with the possibility that they contact you directly, through your phone, through a chat or that they leave you their data in a form and then you can contact them.
In addition, with advertising on Google you will be able to geographically segment your ads . Being able to advertise your company worldwide or in your country or city. And you can be sure that only really interested people will see your ad. Well, they expressed their wish by including certain words in their search.
Another notable element of advertising on Google is access to certain fundamental metrics, such as knowing how many times your ad was viewed. As well as the number of people who clicked to access your website. And even Google gives you exact information about clicks that convert to sales.
How To Make An Advertisement On Google?
As you have seen, advertising on Google is ideal to increase the visibility of your company, get new customers and increase your sales. So you will surely want to start creating your ads with Google Ads. So, it is essential that you know its structure:
Destination URL: This is the page to which people who have clicked on our ad will be redirected. It is recommended that it has been created solely for what you are advertising. Since , this is much more effective than directing them to our main website.
Display URL: in most cases another color. It is made up of the destination URL and the text of what Google has called Route, an optional element. Designed so that people can get an idea of ​​the web that they will access if they click on the ad.
Title – This is the first thing people will see. Therefore, it is essential that in your writing you can include the keywords that you think your potential customers will use. You can also use qualifiers for your ad. Since they are a Cost Per Click (PPC) modality, these qualifiers will allow you to suppress the clicks that do not interest you. An example would be an advertisement with the title "only in Madrid".
Description: in this section you should highlight the most relevant aspects of your products or services . We recommend that you incorporate a Call to action . That way you can tell prospects what to do. Example: "buy now", or "subscribe".
As you may have realized, google advertising is great for acquiring new customers and growing our brand. And with everything that we have mentioned, you can now get down to work to start your campaign in Google Ads.