Why And How To Manage Your Customers' Positive And Negative Comments On The Internet?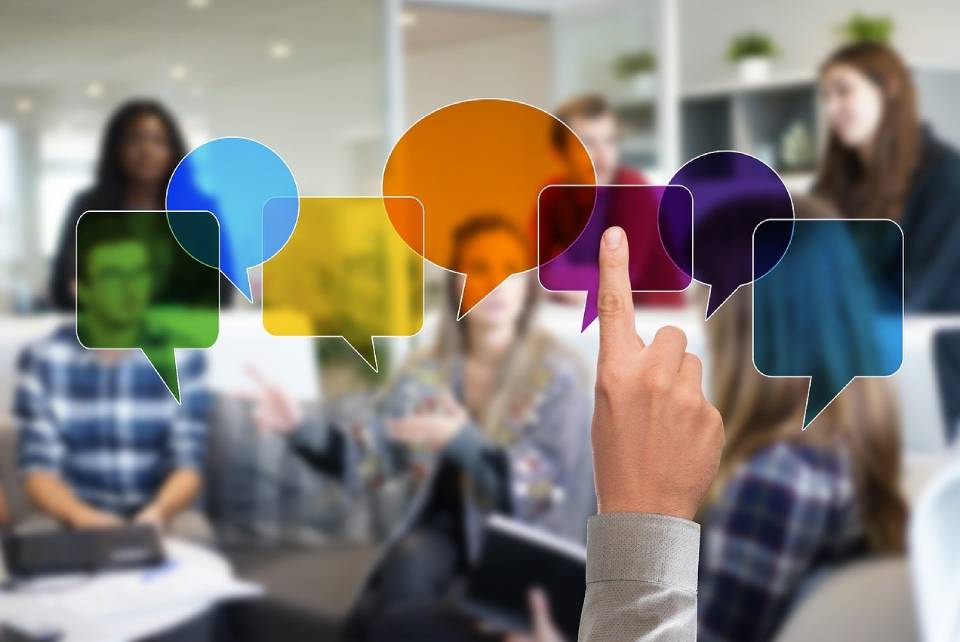 How to react to negative or positive customer reviews on the web? Do I respond to all comments? How can I stay in control of my e-reputation? Monitoring, monitoring tool, good practices.
Why Respond To Customer Reviews On The Internet?
A famous saying goes that it takes 20 years to build a reputation and 5 minutes to destroy it. Exaggerated, do you think? Not that much. An unhappy customer on the internet can quickly turn into #badbuzz. Many brands have sunk after a single tweet.
Conversely, positive opinions are necessary since they encourage prospects to come to you. Therefore, it would help if you left the opportunity for your customers to express themselves through exchange spaces that promote feedback and conversation. Facebook page, Yelp, Google My Business, Amazon… There is plenty to choose from.
Keep in mind that managing comments and opinions can also positively impact the organic referencing (SEO) of your business. Positive reviews are an important signal to Google and increase your chances of ranking well in search engines, not to mention it helps Google make sure your business exists.
But how do you follow all the customer reviews posted on the many platforms and manage them well?
Monitoring And Monitoring Tools
The secret to effectively monitoring what is being said about your brand or company on Twitter, Facebook, Google, or others is to set up monitoring tools that aggregate these customer comments and send you alerts in real-time.
There are a lot of them on the market. The choice will depend on your sector of activity, the size of your structure, the number of points of sale to monitor, etc. There are community management tools that will bring together all the interactions of your audience on your different social media platforms and others that let you know where your brand is mentioned on the web and thus facilitate your monitoring.
Respond To All Positive Or Negative Feedback
Once you are in the know, you can't turn a deaf ear. Responding to online reviews (negative AND positive) is of utmost importance. Although not everyone may be liked, these customer reviews are a means of direct communication with your customers, and acting on them humanizes your business. A comment should never be ignored. If it is positive, thank the client for strengthening the emotional connection. If it is an unhappy customer review, see it as an opportunity to correct a problematic situation or question yourself.
Establishing an editorial charter is a good idea and a great time saver to respond consistently on all your platforms. Good practices, standard answers, tone of voice to adopt, terms to be banned, use of GIFs or emojis, frequently asked questions, the procedure to follow . Collect as many guidelines as possible to provide quick and relevant answers to concerns of your customers.
Positive Customer Reviews: How To Manage And Respond To Them
Well, let's not hide it from you: Internet users are more likely to write a review after a negative experience than after a positive experience. But these positive customer reviews are worth gold. How to collect customer reviews? It's silly, but often all you have to do is ask (whether right after the service, by e-mail after the order, or via your social networks). A satisfied customer will often have no reason to refuse to write you a positive review.
If you receive a positive comment, take the time to respond quickly enough to thank the customer for their kindness and thus encourage them to renew their confidence in you. Sympathy and recognition help build a strong community and generate positive customer reviews.
Negative Customer Reviews: How To Deal With And Respond To Them
A negative comment will always be hurtful since it affects the very identity of your business. Unfortunately, they are inevitable.
Two situations can arise:
The Words Expressed Are Offensive Or Meaningless (Troll, Spam, Etc.)
Please do not get into this little game: do not answer them and delete them directly. To limit this kind of negative comments, Facebook allows you to set up an insult filter.
Comments Are Legitimate
How to respond to customer reviews in this case? Fight the urge to delete them and find a way to moderate this negative feedback. By leaving these unhappy customer reviews on the platform, you prove that you have nothing to hide. If you don't respond or delete them, the user will feel betrayed and talk about it even more around them. Internet users who do not know you will think you have little concern for your image and customers. Remember that 45% of consumers say they are more likely to visit a business if it responds to negative reviews.
The golden rule is to remain polite (even if Internet users are not, hey yes) and respond as quickly as possible (but with a bit of hindsight) using a personalized message. Don't be aggressive or defensive: a disrespectful and impersonal message would only dehumanize the exchange while damaging your brand's image.
To define the appropriate response, refer to your charter. Suppose the consumer has taken the time to write a comment. In that case, it's because they somehow care about your relationship and offer you a solution to their problem before they go elsewhere. It is, therefore, an opportunity for customer retention.
Whether it is a bug in the shop, a defective product, a late delivery, a lousy reception in the store, or a poor service, always think "customer first." In case of dissatisfaction, acknowledge the problem and offer a refund or another solution (reduction on a future purchase, exchange, etc.).
Remember that there is always a way to turn a negative opinion into a positive experience, both for your customers and your business!
Also Read: How To Present A Project Successfully