Seven Tips To Optimize The Visibility Of Your LinkedIn Profile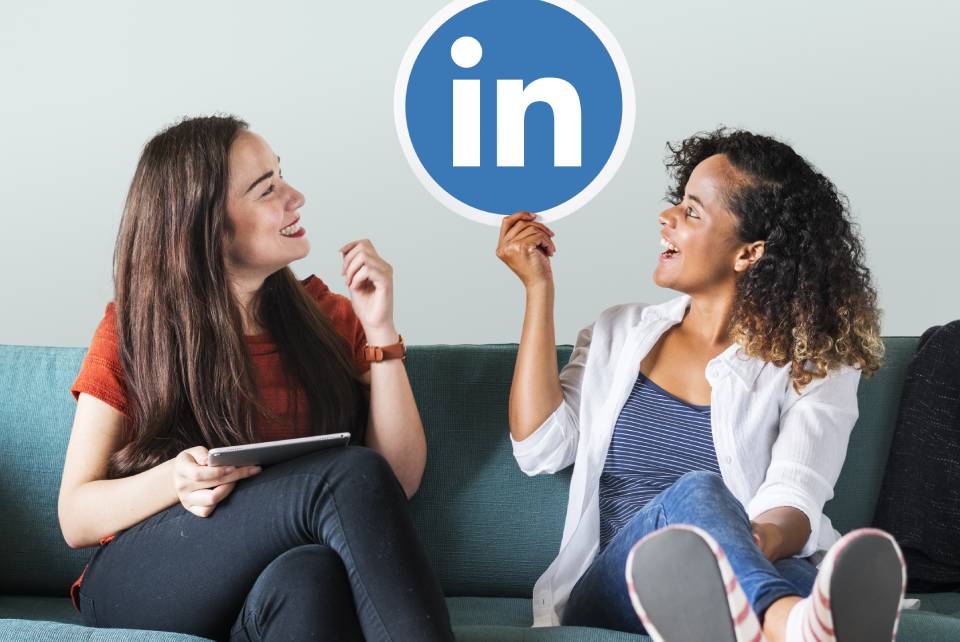 The Essential
With more than 3 million Belgian accounts to its credit, LinkedIn establishes itself as the platform of choice for developing its professional identity. This platform is made for you whether you are in a proactive employment approach or looking to strengthen your digital presence.
Creating a LinkedIn account is a snap. Optimizing your profile to increase your visibility is another kettle of fish! Here are our seven tips to boost your profile's notoriety. 
Tip 1: Understand How This Social Network Works
Think of the LinkedIn platform as a search engine. Indeed, like Google, this social network works based on an algorithm. This is why the SEO optimization of your profile is essential. Start by listing the keywords that headhunters or recruiters type into their search bar to find a potential candidate (i.e., you). It can be the name of a position or a specific skill. Show empathy and put yourself in a recruiter's shoes to find these famous keywords. If a bit of doubt remains, consider looking at the profile of your competitors. With what terms and skills are they defined? Take inspiration from what seems to work for them.
Tip 2: Don't Underestimate The Description Sentence
This section is the very first visible element of your profile, which is why you should take great care of it. Optimize each character with your keywords and ESPECIALLY avoid overly general descriptions, skills, or character traits. Anyone can define themselves as dynamic, enthusiastic, or perfectionist. Instead, think of a description that is unique to you, and that cannot be substituted for someone else.
Tip 3: Contextualize Your Experiences
Whether on LinkedIn or a CV, there is nothing worse than generalist phrases like "performing SEO audit." Consider fleshing out your experiences and contextualizing them to avoid falling for them. For example, you can mention the company's name for which you performed an SEO audit, the purpose of the task or project, the adjacent sub-tasks (SEO copywriting, search volume analysis, tree development). And why not even highlight the result obtained: "improvement of the position as a natural result."
Tip 4: Optimize The "Info" Section Of Your Profile
Only the first two sentences are visible, but you still have to use the rest of this section. Remember to detail your skills, your areas of expertise, your know-how. To write relevant paragraphs, use the following wording: ": "I AM x, I HELP y TO Achieve Z." Favor action verbs to highlight your experiences. Place your keywords, but always be careful with it. The goal is to stay natural. You can even mention your contact details at the bottom of this section if you wish.
Tip 5: Add A Profile In Another Language
Translate your profile into as many languages ​​as you want. To stay consistent and gain visibility, think about the languages ​​spoken by recruiters or human resources managers in the industry or company you are targeting. Thus, a potential headhunter will be able to view your profile according to the preferred language saved in their browser.
Tip 6: Add The Right People
When you're on LinkedIn, the goal is to expand your network. How to go about it? First, diversify the profile of the people you send invitations to. Don't just add people from your industry. For a wider field of vision on what is being done, consider joining the network of people from different backgrounds. Afterward, you can be more pragmatic by researching HR managers or recruiters and adding them to your network.
Tip 7: Don't Neglect Your Profile Picture
The first impression is always the right one. Avoid black and white photos. It is better to opt for a color photo on a background, preferably transparent and clear. Shoulders pointing to the right, a recent photo, and professional attire required! Then if you want to stand out from other profiles, consider customizing the background. What Should I do? Nothing could be simpler. Canva offers ready-to-use LinkedIn banners with the correct dimensions and is fully modular.
Also Read: LinkedIn, The Network For Professionals Par Excellence