Metadata And Its Importance In Company Security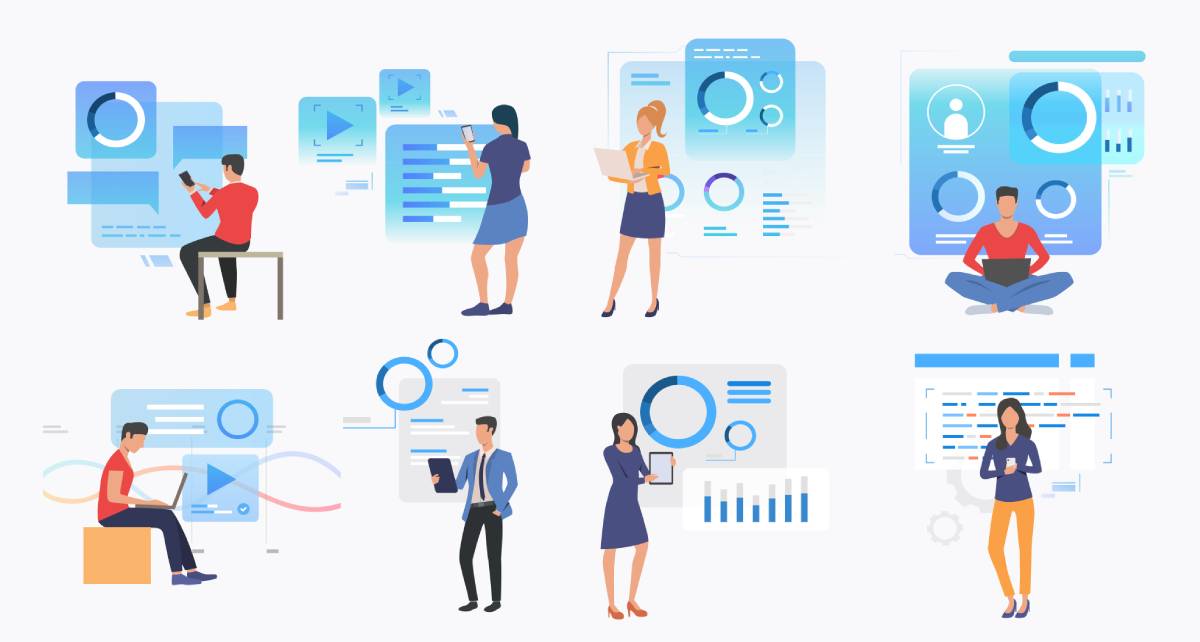 Surely you have ever heard the term "metadata" that, despite being prior to the web and the Internet, currently the need to search for information has once again generated an interest in metadata practices and standards that were unknown until now. Metadata is defined as a set of data that describes another series of data , that is, they are the data set of a resource that defines its informative content.
What Is Metadata?
Although it is a complicated concept to understand for a large number of people, in short, metadata is data about the data that provides information about the data produced , describing the availability, quality, content, history, conditions, among other characteristics of said data. data. They also include information about geographic location, to determine if a set of data or information is appropriate for particular or specific purposes.
Metadata is not only applicable to the digital system , but can also be applied to any set of data from any other medium in which they are found, however, in the current context of cloud computing, the Internet of things or Big Data, Metadata have become relevant since, given the large amounts of information, metadata are an advantage since they give us advantages in terms of the operating system , increasing the efficiency of the system.
Why Is Metadata Considered A Competitive Advantage?
In the world of information technology, metadata is considered an enormous advantage, since they are labels with an essential approach at the semantic level , since any resource has, when it is stored together with others, the need to be described in order to facilitate searches that might try to find it based on its distinctive features.
This applies to any type of resource , from a book in a library, to a video, to a bone in a paleontologist's display case.
How Is Metadata Characterized?
They are structured data that define characteristics of another series of data, such as information, quality, content and other attributes or circumstances capable of determining the internal structure of data schemas.
Can Metadata Put You At Risk?
Although metadata helps in many things such as organizing photos, files, locating documents and resources, the answer is yes, it can be dangerous since it contains information that we most likely do not want to share.
For this reason, in the field of companies, the metadata of the documents can cause serious security problems , since there is information that is not convenient to share, for this reason, from our team we take care of controlling all these dangers so that your business and your They can rest assured that their data is completely secure and confidential.
Edit Metadata
Below is a brief summary of how to edit metadata in different types of files.
How To Delete The Metadata Of A File?
If you're looking to remove the metadata from a file, luckily Windows has a very easy way to clear the metadata. Just follow these instructions:
The first thing you have to do is go to the file you want to control, click on "properties" and once inside access the "detail" tab. Once inside, you must click on the "remove properties" option and also "personal information" that you will see at the bottom, below the box in which the metadata is displayed, and then select "remove the following properties from this file" that is located at the top, and then choose the metadata you want to delete or click on "select all" in case you want to delete everything and, finally, click on "accept".
Clear Metadata From A Video
To delete the metadata of a video, follow exactly the same steps mentioned above . It is important to keep in mind that it only deletes personal data, the rest of the data that does not affect our privacy is not deleted, it is kept in the properties of the file.
If the Windows or Mac procedure seems very complicated to you and you want to make sure that your private data is not floating around in the digital world, leave it in our hands and you will save yourself a lot of headaches with the peace of mind that you are in the hands of professionals who are dedicated to protecting the privacy of businesses .
Delete Image Metadata
Through different applications you will be able to eliminate the metadata of a photograph quickly and easily. It is very important to keep in mind that, for security reasons, the most correct thing would be not to send files over the Internet to different people without removing the metadata, since it could leak private information that no one except you should have.
In conclusion, metadata has existed for a long time, but it is not given enough importance at a general level, being a serious mistake and more so at a company level, since a large amount of personal information can be filtered. From Telecon we make sure to protect all our client 's information so that at all times he can run for the least possible danger that is in our hands to control.