Travel Agent: What Training Do I Need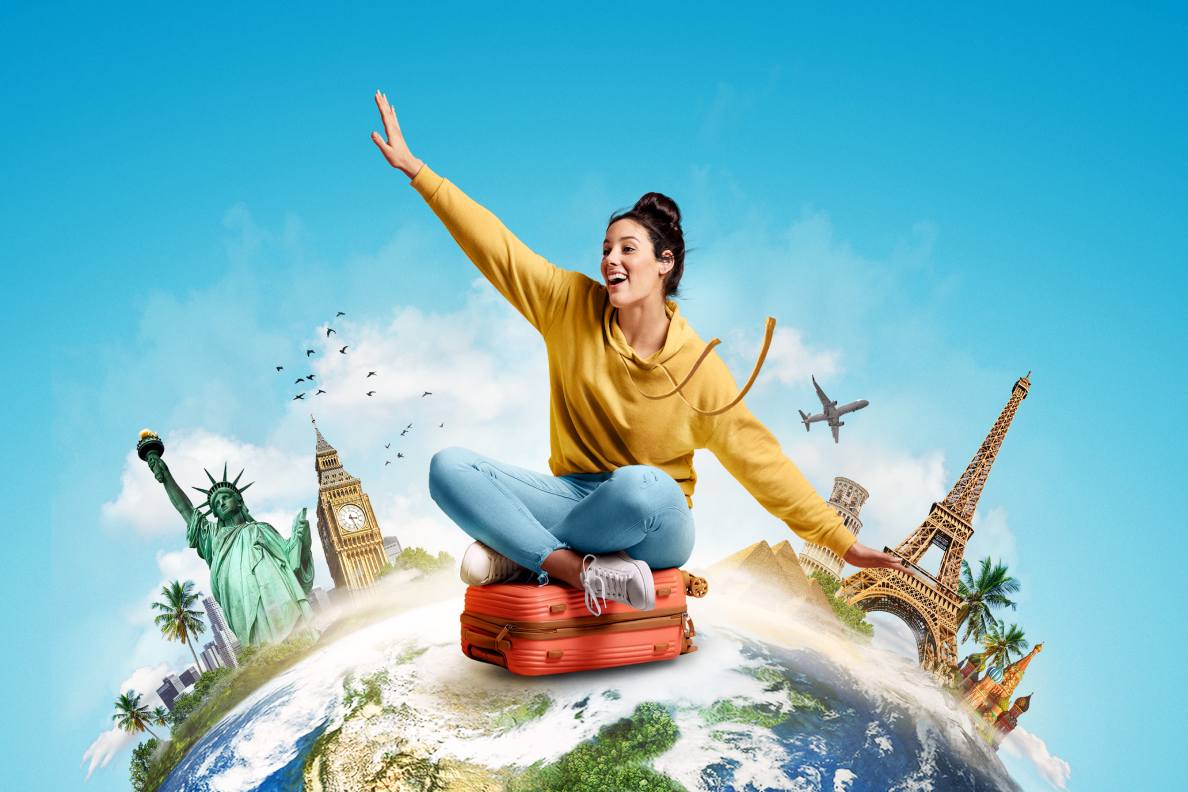 Tourism continues to be a booming and constantly evolving sector. If travel is a true passion for you and you also like dealing with people, one of your ideal jobs could be that of a travel agent.
The profession of travel agent is well known, and the vast majority of people can get an idea of ​​what it is about, but for practical purposes, few of us know everything that they can cover and their day-to-day functions.
What Is A Travel Agent?
A travel agent is a person who takes care of all travel logistics, from advice on the best destinations or activities to do to booking them.
This figure is known for organizing organized trips for his clients, but he is much more than this. Travel agents are people who advise clients in a personalized way so that they make the decision that best suits them regarding the trip they are going to make.
Therefore, this type of professional needs customer service, psychology and active listening skills. And above all, demonstrate a passion for tourism.
Also Read: The Importance Of Process Improvement In A Company
What Is The Role Of A Travel Agent?
The travel agent must offer clients the exact and necessary information to prepare their trip in conditions and, above all, the travel agent must know how to give them helpful information that they could not know on their own. For example, necessary vaccinations to travel to an exotic place, essential documentation, travel insurance, currency exchange, etc.
It is important to know how to differentiate between each client to offer each one what will be most suitable for them; that is where the good work of the agent is demonstrated, preparing itineraries according to age, company and indicated preferences.
The agent is in charge of the total reservation of the trip as agreed: flight, hotel, shows, car rental, sightseeing, tours, and guide.
Travel agents will perform different functions depending on the type of trip they want to organize. This type of professional is necessary on trips organized in groups, such as in schools when they carry out study trips or trips organized for senior groups.
Travel agents will also be in charge of organizing preparations for special events such as honeymoon or any special occasion.
This figure must create trips according to the interests and needs of the person or people who are going to make the trip and prepare a complete journey for them, taking into account all the circumstances of each person and the places to which they are going to travel.
How Can I Be A Travel Agent?
Through a Travel Agent course, you will acquire the necessary knowledge to practice a profession with guarantees and demonstrate your skills on your resume. Identification of tourist typologies and their trends, closing and after-sales operations, administrative and economic management in travel agencies, leading tourist destinations (Spain, Europe, Africa, America, Asia and Oceania), customer service or documentation and procedures are some of the content being studied.
Knowing languages ​​is something to take into account, especially if you would like to be able to deal with clients of different nationalities and in other countries.
Also Read: Five keys To Disconnect On Vacation