4 Bad Effects Of Instagram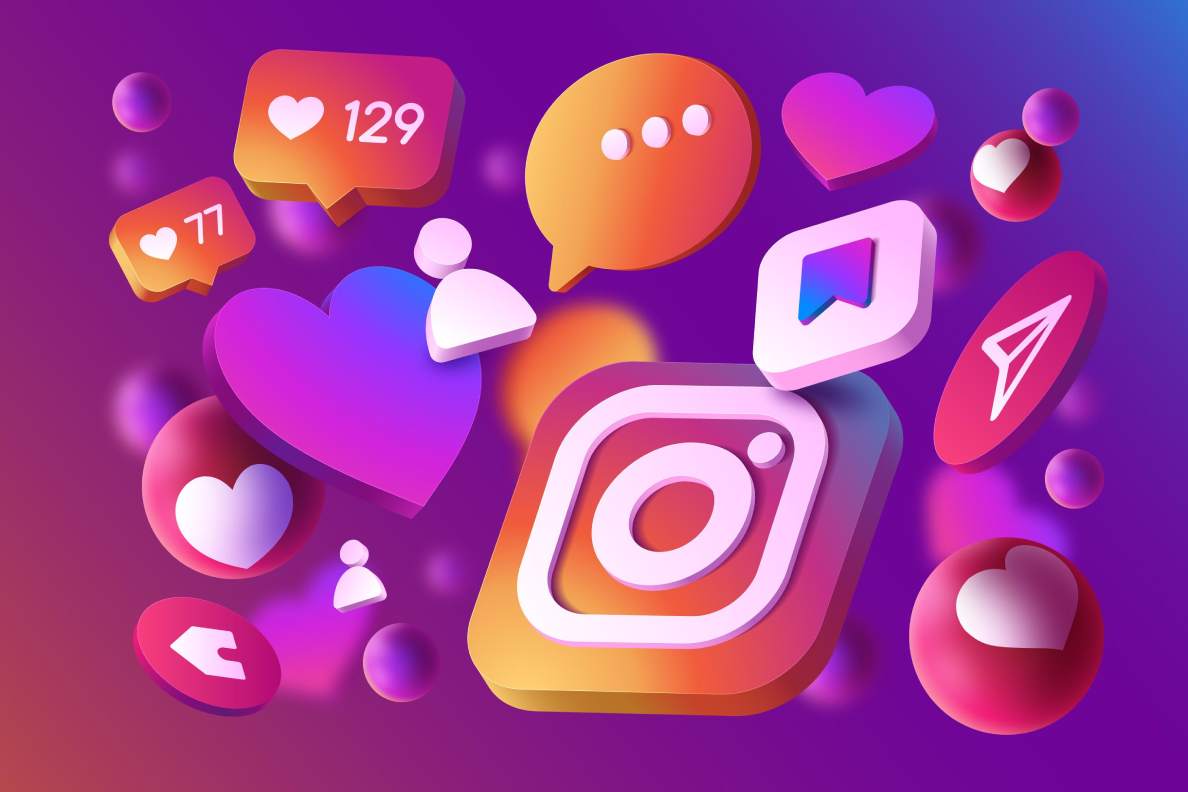 Instagram is a social network that now has more than 1.3 billion worldwide. Although the platform has many qualities, both for individuals and professionals, it also has many harmful effects on our daily lives. In this article, we present to you the 4 most harmful effects caused by Instagram.
Young People Are The Most Impacted By This Application
Young people are the most affected by the harmful effects of the Instagram network: 40% of the platform's users are under 22 years old. As young people are more and more numerous on social networks, the Facebook group announced in the spring of 2021 the possibility of creating a version for children under 13 (the very controversial project has been put on hold in the meantime).
Yet, according to an internal study by the group, Instagram worsens the body image problems of one in three teenage girls , so why not leave this network?
Unfortunately, all users stick around for fear of missing out, a social trend that could push them away from their circle of friends. Based on the sharing of visual content (photo and video), the application highlights the social gaps between users. It thus creates a vicious circle aggravating the complexes of the users, in particular those of the youngest in full construction.
Mental Health Is Impacted By Instagram
According to a study, Instagram would promote feelings of loneliness among users and could lead to depression.
Indeed, on the application we only show our most beautiful face and we are careful not to share our doubts, sorrows, worries, etc. (although that tends to change lately). Thus, many people are complex in front of the stories and publications filled with happiness and perfection. Let's not forget, even if we are connected with hundreds of people on Instagram, we remain alone behind our phones.
Cyber-Harassment Amplified On The Social Network
Networks promote online bullying, whether by adults or other teenagers, through threats, insults, etc. Indeed, Internet users are more easily inclined to hate speech because the barrier of the screen makes their target more easily reachable.
In addition, mass harassment is growing: on Instagram it is very easy to massively and quickly convey information, to create private groups or to create fake accounts.
So the bullying that once stopped when you get out of school now extends through social media 24/7.
In case of online harassment, the best thing is to report and block the Internet user. Above all, never start a conversation and notify the competent authorities.
Cyberattacks Are Growing On Instagram
Instagram also promotes cyberattacks and the development of malicious sites. Many malicious links circulate on the platform and if you open them, your account can be hacked.
We have all already been identified on a questionable publication which displays in large "you have won an iPhone! click on the link in our biography". This example is typically a cyberattack technique intended to take control of your account or steal information from you.
So, always pay attention to the links associated with the publications on which you are identified or that you are sent by private message (even from your relatives who could have been hacked!).
Posts And Stories Can Hurt Recruitment
Always be careful what you post ! Photos of a drunken evening, questionable jokes in the comments, being rude in your publications… What is posted on the web always stays on the web and all of this can harm you in your professional life.
Indeed, recruiters now seek to know more about candidates before hiring. They therefore generally carry out a survey on the internet, in particular on social networks, to learn more about them. So always think before posting because too many unmoderated shares can harm you…
As you will have understood, you must therefore remain vigilant on Instagram and moderate its use in order to be able to take a step back from everything that is posted. The application has also put in place several tools to fight against these excesses, available to individuals and professionals alike.
Also Read: What Opportunities Does Social Media Marketing Bring You?