Website Failure: How To React?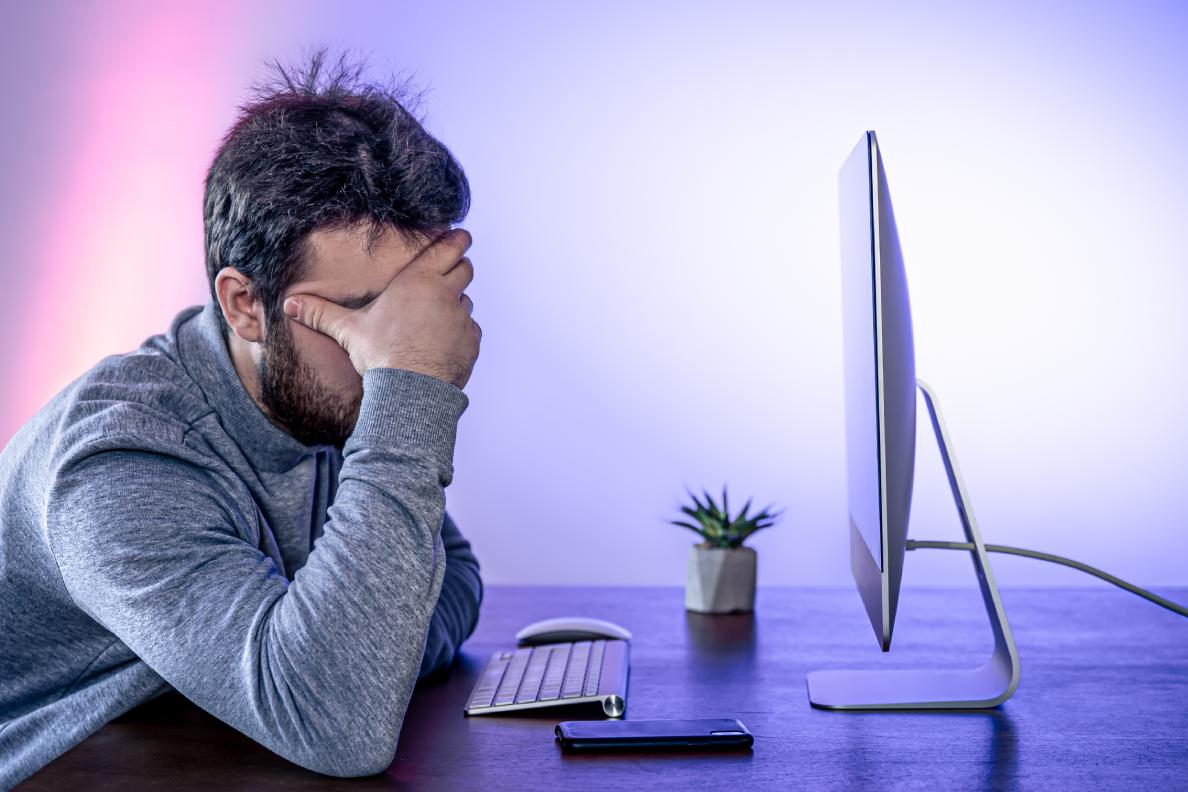 Your website is down: it's panicking, and you don't understand where the problem comes from. Why is your site down? What are the consequences? How to protect your site from failure? What solutions to put in place? You will find all the answers to your questions in this article.
Why Did My Website Crash?
First and foremost, it is important to understand the flaw that caused the website problem. Whatever its magnitude, it is important not to ignore it and find where it comes from before it gets worse.
The causes of failure of a website:
An expired domain name: The domain name is the address of your website; if it is not renewed, your customers will no longer be able to visit it. Indeed, if your domain name is no longer valid, your website will no longer appear online. To avoid this kind of problem, you can activate its renewal automatically.

Traffic spikes: Your website has recently experienced unusual traffic spikes. In some cases, a strong influence can cause your website to crash. This failure may be due to a lack of optimization, update or even server capacity.

A virus attack: Your website may have security vulnerabilities that you may not even be aware of. It is then possible that malicious people or robots will attack your site. A cyberattack can crash your site and deteriorate its SEO if a search engine detects it.

A problem related to the host: Here, you can not do anything about it. This may be due to a technical issue with your hosting service. Or else maintenance is surely in progress, and in this case, everything should be back to normal quickly.

A development mistake: Simple typos in coding can lead to server crashes and major website failures. And this can ultimately cause your website to disappear from search engines.  
What Are The Consequences Of A Website Failure?
The repercussions following a breakdown are multiple, and in the long term, they risk harming the company and its proper functioning.
The consequences of a website failure:
The traffic of your site can become less and less important or even become non-existent in the case where your site would have completely disappeared from search engines.

Your brand image can lose credibility and professionalism. If outages are common or persistent over time, people won't take you seriously.

A breakdown can also lead to financial losses. Indeed if your site is too slow, your customers and potential customers will quickly leave your site in favour of another. This is especially the case for e-commerce sites.

If a search engine notices your breakdown, it will stop putting you forward, so your site will lose natural referencing (SEO) and, therefore, visibility.
How Do I Fix A Website Crash?
Before making any changes to your website, it is important to analyse the situation and understand the problems that caused the failure to choose the most appropriate solution. 
Ways to fix a website outage:
The site audit is the complete diagnosis of your website in order to detect problems and then solve them. The audit will solve your breakdowns and find their origins. As a result, your site will be visible and relevant again.

The redesign of the site makes it possible to refurbish your site, improve it and troubleshoot it from the already existing structure.

Creating a new site is a way for you to start from scratch without any breakdowns and to reinvent yourself. 

Porting sites are perfect if you can't find your audience after an outage. The port is a copy of your site in order to find its full use.
Once your website problems have been solved, it is relevant to set up maintenance, which will avoid major outages. It keeps your site healthy and avoids the slightest flaw. Thanks to it, you will be able to correct any errors that may have crept into the website over time.