5 Advantages Of A .Com Domain For An Internationally Successful Website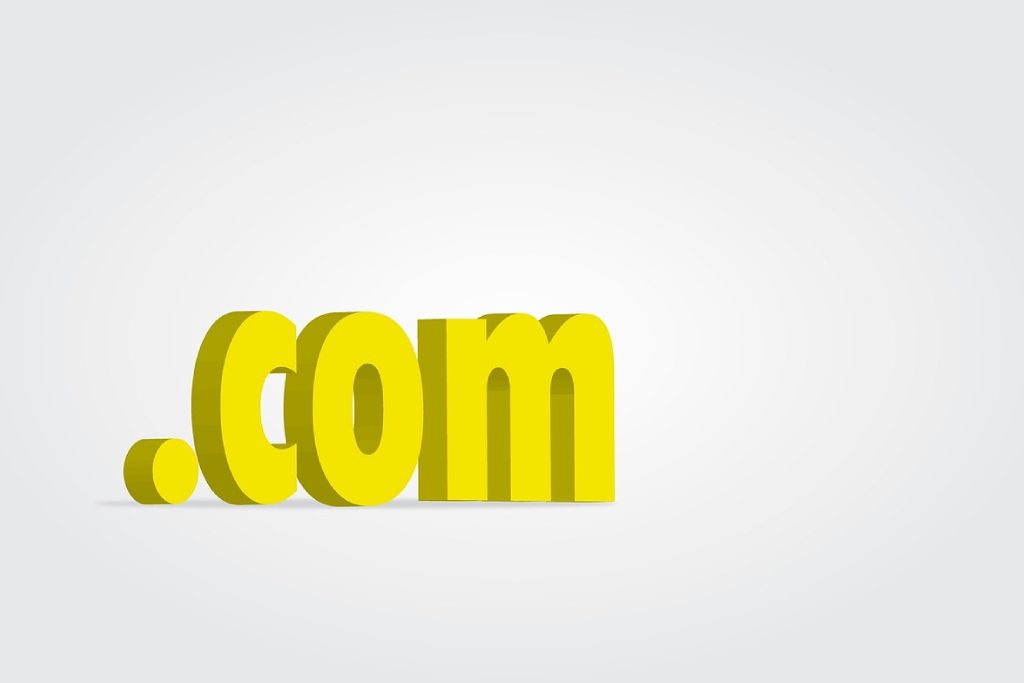 Did you know that the suffix of your domain name can influence the ranking of your website or where it appears in which searches?
If not, then this article is a must for you.
Discover why most companies are chasing the .com domain extension and the impact it has on your website's SEO and online visibility.
Three of the most popular domain extensions worldwide are .com, .org. and .net.
One of the reasons for the popularity of these three extensions is that they seem trustworthy and familiar to the users since so many world famous websites end with them like Wikipedia.org for example.
With these extensions, users feel safe that the website is legit and not running any fraudulent activity as .com is mainly used by established commercial website owners.
So what are the benefits of registering a .com domain for your website?
1. Easy To Remember
The .com extensions are the oldest extensions available. That's why they're in people's minds. This helps them remember the website name more easily, which increases brand reach and visibility. If you take a new extension such as ".tv", there is a high probability that the user will not remember it.
This is because ".tv" is not a popular or well-known extension. Because of the popularity and trust that the .com extension has gained over time, potential customers are more likely to find and browse your website.
Now, if we look at this from an SEO perspective, websites with easy-to-remember URLs and extensions tend to rank higher (since they have quality content and adhere to search engine guidelines). This is why you will always see one of these three extensions in the top 5 Google search results.
There may certainly be some exceptions, but they are rare. And .com domains have basically been around since the dawn of the internet. As a result, some are now extremely powerful.
2. A Good Domain Name Is As Important As The Brand Name
A domain name consists of three different parts. The domain suffix, i.e. the last part of the address of your website, which you can choose. The most common domain extension is .com. It's a fact that more than half of all websites worldwide use .com as domain suffixes.
When creating a domain name, it is important to simplify spelling. This allows customers to easily find the website when needed. Similarly, SEO requires the same for every website. The domain name must be relevant in order to be noticed by search engine algorithms.
A few strict guidelines must be followed along with an effective domain suffix to make it visible in search engines:
Legibility: Domain names must be easy to read for people of all ages and geographical locations, e.g. to avoid underscores or strange symbols.

Presence of relevant keywords: When related and useful keywords are used in the domain name, the reach of the website increases by leaps and bounds.

Omission of unimportant characters: Unnecessary hyphens also damage the website's SEO score.

Branded domain name : The domain name can be brandable and unique, but it will take longer for a new word to establish itself as a brand name with authority on the web.
3. Google Prefers Websites With The .Com Extension
Coming back to the SEO and Google discussion of domain extension, it is obvious how Google supports websites that have a dotcom extension.
One of the reasons is that buying a dot com domain isn't the cheapest option, and if you're looking for your new domain name through a domain registrar or web host, it may not be available as a .com domain because someone else already has a website on it Registered names with the .com extension. Or, if it's available, it's the more expensive option compared to other extensions like .de for example.
Make sure you compare domain registration prices first before buying your business domain name. SeekaHost is currently offering new customers their first .com domain for just $5.99 all year round!
Compared to other providers you will see that this is a very competitive fee and by registering your domain through the new web hosting control panel SeekaPanel you can have your website online within 5 minutes with the most suitable WordPress hosting package.
4. The .Com Domain Is Popular With All Search Engines
Because the .com extension is the oldest and most widely available extension in the websphere, all search engines often rank it higher than newer or less well-known extensions. Although most companies will adopt a domain name based on their industry, .com remains the top choice.
Everyone would only choose another choice if they cannot buy the dotcom extension for their chosen domain name. Also, the dotcom extension shows the authority of the website and this is also one of the reasons why Google ranks these websites higher in the search results.
5. The .Com Domain Extension Is Indexed Faster
There are so many domain extensions in the market today and you might prefer them because they are cheaper than the .com domain. Some of them are almost free or very cheap. However, it is important to know that when you buy domains with other suffixes, it may take longer for those websites to be indexed in search engines.
You can therefore also compare expired domains as webmasters often drop .com websites and you may be lucky enough to buy a .com domain name that suits your business and has already gained authority on the internet.
Now you should be ready to set up a successful search engine website with your new .com domain name, considering all of the above. Much luck!