A Look at Witness Testimonies in Day 4 of Granath v Wright Trial in Norway (headline suggestion: Satoshi Nakamoto Trial: A Look at Witness Testimonies in Day 4 of Granath v Wright in Norway)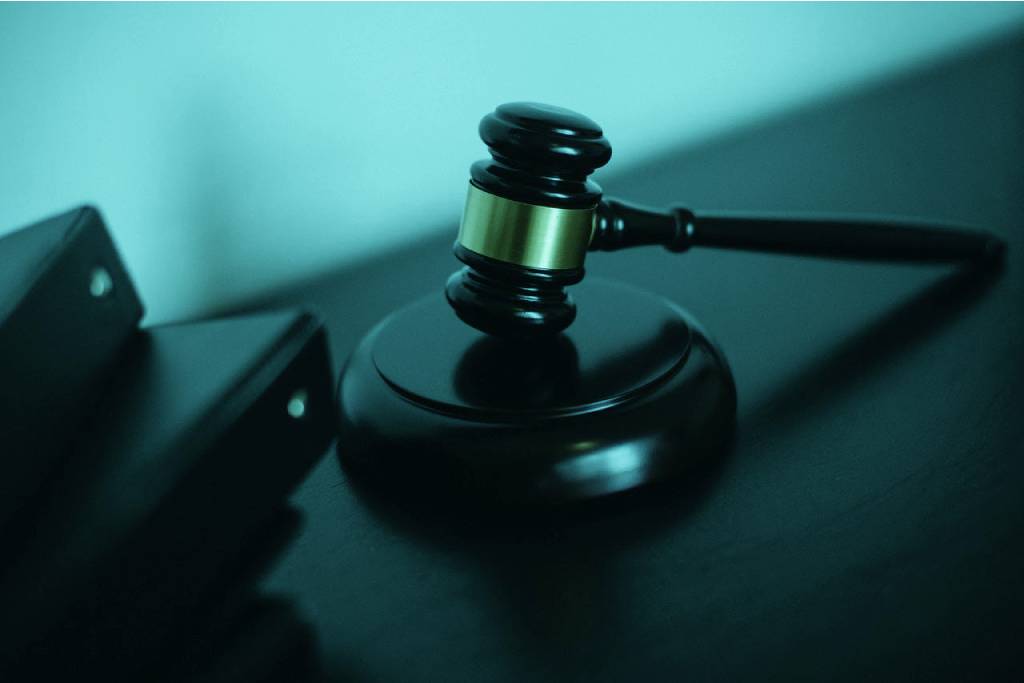 A defamation trial involving two controversial people in the Bitcoin space is underway in Oslo, Norway. Magnus Granath, who rose to popularity with the Twitter handle "Hodlonaut," is the plaintiff, while nChain Chief Scientist Dr. Craig S. Wright is the defendant.
In February 2019, then anonymous Twitter user Hodlonaut attained pseudo-celebrity status within the Bitcoin community after his Lightning Network Trust Chain campaign was supported by big names including Twitter Co-Founder and former CEO Jack Dorsey and Canadian actor William Shatner.
In March 2019, Hodlonaut used his newfound popularity to create a campaign against Wright, posting a series of tweets calling Wright offensive names, such as "trash," "a fraud," "mentally ill," and "a pathetic scammer."
Hodlonaut then started the "Craig Wright is a fraud week" and repeatedly used the hashtag #CraigWrightIsAFraud even on tweets that were not related to the said hashtag. The tweets and hashtag were pertaining to Granath's belief that Wright is fraudulently claiming to be Satoshi Nakamoto, the pseudonym used by the author of the Bitcoin whitepaper.
The following month, Wright's attorney sent a legal notice via Twitter demanding for Hodlonaut to delete his tweets and write a public letter of apology recanting his statements or Hodlonaut would be facing a defamation lawsuit. Hodlonaut deleted his tweets but did not apologize or recant what he said.
In May 2019, Granath filed a declaratory judgment in Norway, his home country, to establish that his tweets were in no way defamatory under free speech; hence, he cannot be held accountable for any damages Wright may demand in court.
It must be noted that Wright also filed a libel suit against Granath at the English and Wales High Court in the United Kingdom in June 2019, which is Wright's current country of residence. Since then, the High Court ordered Granath to pay Wright a cumulative amount of £303,000 (plus VAT). A trial date has yet to be set in the UK.
The Granath v Wright trial in Norway commenced on September 12, 2022, and is expected to end on September 21.
https://www.youtube.com/embed/fqkLM1Is6Zo
Granath v Wright Day 4
The first batch of witnesses from both sides took the stand on day 4 of the Granath v Wright trial. The plaintiff's witnesses include Oslo-based Arcane Crypto CEO Torbjorn Bull Jenssen, Nordic crypto exchange Firi Technology Director and former Lightning Labs Protocol Engineer Johan Toras Halseth, and Western Norway Research Institute (Vestlandsforsking) senior researcher Svein Olnes.
On the side of the defense, the witnesses who were called for the day were nChain Chairman Stefan Matthews and IT consultant Robert Jenkins. Both were former colleagues and friends of the defendant who worked with him before the Bitcoin whitepaper was released in October 2008. Both the plaintiff and the defense's line of questioning gave particular attention to the reasons why the witnesses believed Wright to be Satoshi Nakamoto or not.
Witnesses for the plaintiff essentially gave their opinions on why they think Wright could never be Satoshi Nakamoto based on their take of early writings and codes, Wright's separate proof sessions with Jon Matonis and Gavin Andresen in which he supposedly signed using Satoshi Nakamoto's private keys, and a blog post by Wright about "Jean-Paul Sartre, signing and significance" written in May 2016.
The interesting part in their testimony came during cross-examination. Attorney for the defense Halvor Manshaus redirected the attention back to Hodlonaut's alleged defamatory tweets. All three witnesses told the court that they were not in support of the language of Hodlonaut's tweets.
Jenssen said that the tone and language Hodlonaut used was not something he would be comfortable using, and that it would "absolutely" be possible to discuss Wright without using the words and phrases Hodlonaut used in his tweets. It must be remembered that, ultimately, the trial is not about proving whether or not Wright is Satoshi Nakamoto, but whether Hodlonaut's tweets were defamatory.
https://www.youtube.com/embed/PYLhvycBEQ8
Matthews and Jenkins' testimonies were more focused on providing firsthand accounts of their past conversations with Wright before the Bitcoin whitepaper was published. The two witnesses could also be considered expert witnesses. Matthews had in-depth technological experience as the Chief Information Officer of online gaming firm CentreBet, while Jenkins was the former Web Environment Manager of telecom giant Vodafone.
It was during their times working for these two companies in 2007 and 2008 that they met Wright and formed a relationship with him as colleagues and friends. Both Matthews and Jenkins attested to Wright speaking to them about concepts, such as immutable digital ledgers, electronic cash, alternative payment systems, the end-to-end sending of money through nodes, and computer security, that would later on be fundamental to Bitcoin and blockchain.
According to Matthews, Wright even gave him an early draft of the Bitcoin whitepaper, although Bitcoin and Satoshi Nakamoto were not used in it. When being questioned about Wright's proof session with Andresen, Matthews even said that it would not matter to him what Andresen's take was. It would still not change his belief that Wright is Satoshi Nakamoto.
This demonstrates how strong Matthews' conviction is that Wright wrote the Bitcoin whitepaper based on his conversations with him. After learning about Wright's doxing as Satoshi Nakamoto in 2015, Jenkins said that he believed "without a doubt" that it could be true.
After the first batch of witness testimonies were over, it seems more likely that Wright really is who he claims to be. He certainly had more than enough knowledge and expertise to be the pseudonymous inventor of Bitcoin, and he spoke about concepts crucial to the design of Bitcoin even before the revolutionary whitepaper was released.
However, there has yet to be slam-dunk evidence to prove that Wright is indeed Satoshi Nakamoto. And the question that seems to remain in spectators' minds is why Wright refuses to sign using the Satoshi private keys to prove his identity once and for all.
Wright has always stated that private keys are not proof of identity, but possession. He has made it his mission to prove his identity to the world by having 100 people attest to his identity as Satoshi Nakamoto in court. If Wright wins this defamation trial, Wright would be one step closer to his goal.
https://www.youtube.com/embed/lWKLb8aUFjI
Also Read: Benefit From A Transversal Approach In Several Areas