USE OF SOCIAL NETWORKS IN BUSINESS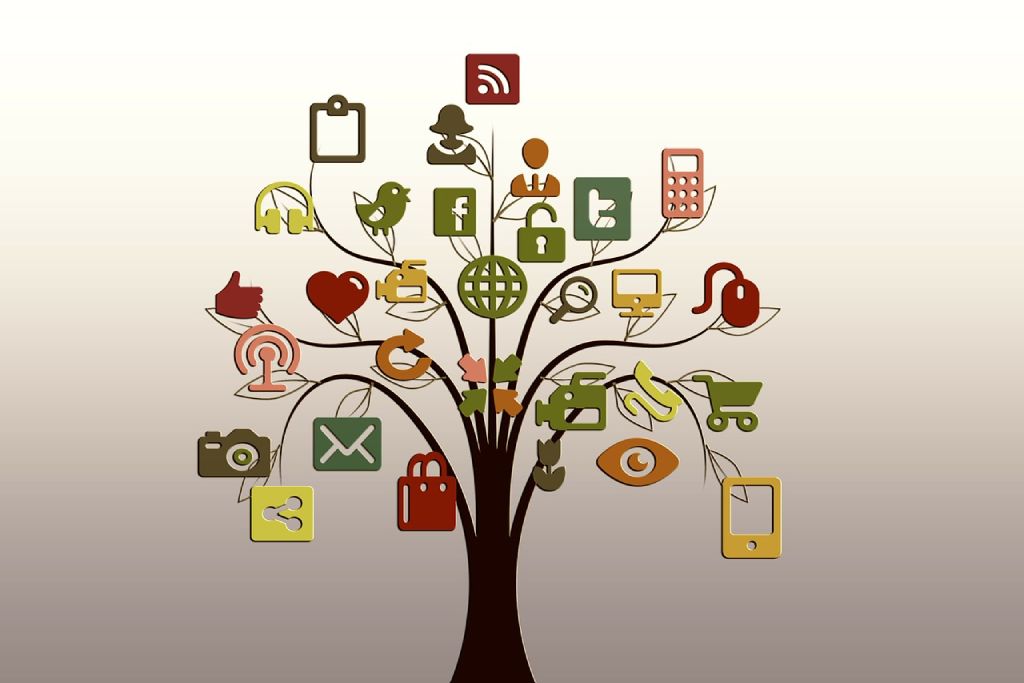 Anchored for some time, digitalization is at the heart of corporate communication, regardless of their size or sector of activity. Getting in touch with new prospects, transforming prospects into customers and promoting your products / services today requires a digital presence. Among the various means of communication, social networks have established themselves as an essential tool for reaching corporate targets. How can social networks serve the interest of companies? Explanations in this guide dedicated to social networks in business.
The Social Network: A Powerful Web Marketing Tool
Social networks are websites that allow Internet users to create a personal page for sharing and exchanging information, photos or videos with their community of friends and their network of acquaintances. Social networks are a decisive place for companies, because they constitute a powerful meeting point between different interlocutors: Internet users, customers, prospects, competing companies, etc. They are a place conducive to exchanging experiences and opinions on a brand.
According to the information transmitted, on the brand, its services/products and customer satisfaction, the image of the company is directly impacted. The social network then becomes a privileged tool to have a global vision of the needs of consumers and their level of satisfaction.
The Virtuous Effects Of Social Networks For Companies
While social networks were first used by companies to enhance their brand image, they have also proven to be a relevant recruitment tool. Let's see more concretely what are the virtuous effects of social networks for the company:
Build An Impactful Brand Image
Social networks are a privileged place to build the image of a company by conveying its values. The regular feeding of a social network gradually builds the reputation and notoriety of a company, which is reflected through its brand image. Depending on the social network used, certain functionalities make it possible to highlight the values ​​of a brand in a creative way. Valuable features to stand out from the competition by presenting its products/services in an original way. The social network makes it possible to receive the opinions and experiences of users, which directly contributes to the valuation of the brand or, on the contrary, to its devaluation.
However, the strong point of the use of the social network for the company lies in the fact that the latter retains control over the content of its account and can thus reorient its digital strategy according to the level of satisfaction of its customers.
Acquire New Customers
Social networks are conducive to the acquisition of new customers, because they allow you to have significant visibility quickly. Also, sharing an account can be done to multiple recipients in seconds thanks to the number of "likes" from users. The more "likes" a publication receives, the longer it is visible to Internet users and has a chance of being shared. Provided that they publish quality content on a regular basis, companies therefore have a powerful tool for acquiring customers.
Generate Automatic Prospecting And Loyalty
Social networks make it possible to interact with customers and prospects in real time, which makes it an interactive communication tool. Responding to opinions and questions from consumers in real time establishes an immediate bond of trust. In addition, some social networks allow social shopping which means that the company can integrate its products/services on its page. This feature positively impacts the company's customers as well as prospects.
Indeed, customers can go directly to the purchase which allows the company to build customer loyalty. On the prospect side, the visibility offered by the social network allows the company to expand its community and, in the best case scenario, to transform prospects into customers thanks to the transition to easier purchasing. In short, a social network makes it possible to automate canvassing and loyalty, which also makes it a tool for increasing the company's turnover.
A Relevant Recruitment Tool
Social networks today allow many companies to recruit external talent. Indeed, recruitment processes now integrate social networks such as LinkedIn (professional social network) or Facebook. The use of social networks in the context of recruitment makes it possible to distribute job offers to a wide audience quickly, thus significantly reducing the time of a traditional recruitment procedure. In addition, social networks offer the advantage of coming into contact with very specialized and rare profiles, thanks to interactions between different professional networks.
Choosing a social network: each company has its own communication channel
 The virtues of social networks for companies largely depend on the target companies, the type of content published as well as the crowds of the social network used. Their use requires a good mastery to set up an optimal digital strategy.
Also Read: 7 steps To A Social Media Strategy