Ideas To Digitally Transform Your Company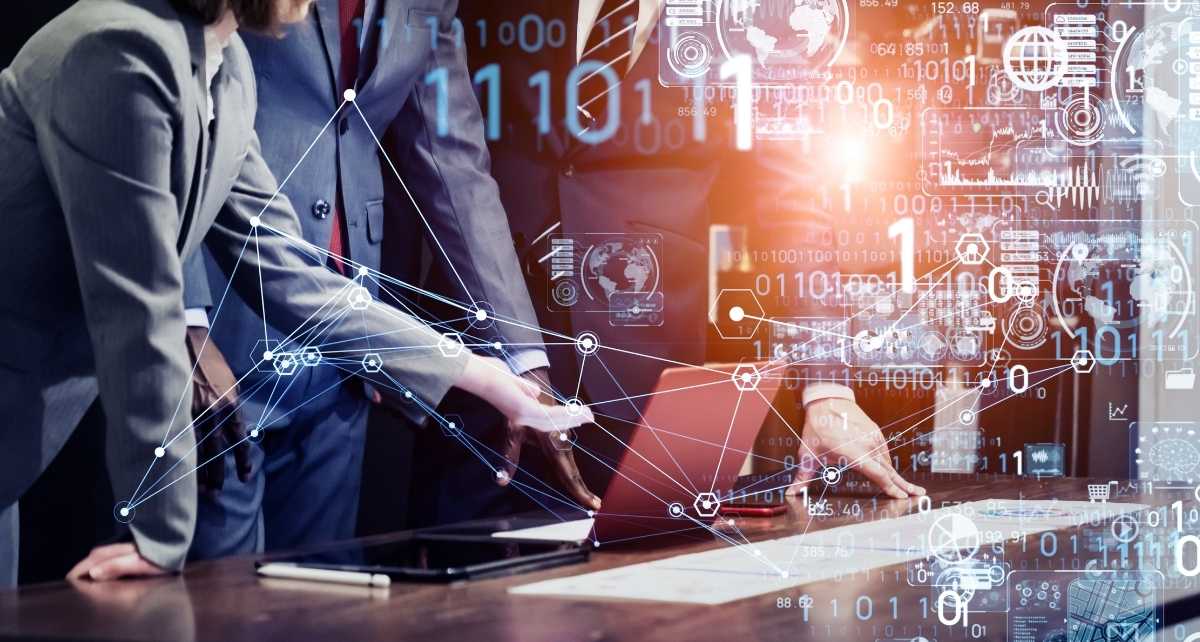 Do you want to digitally transform your company ? The 21st century is characterized by the transformation of business models. Experts speak of " Industry 4.0 " or the Fourth Industrial Revolution. In this new business model, companies must evolve and adapt to the demands of the digital age .
We are going to see the aspects that you can work on for the digital transformation of your company . It is important to bear in mind that this transformation is global, and affects both technology and processes as well as people.
Where Are We?
The first thing you have to consider to digitally transform your company is to know the evolution of your sector.
The speed of change is not the same in all sectors. This depends on the urgency with which you must act so as not to be left behind or to take advantage of the shortcomings of the competition.
Highly transformed sectors : Tourism and media.

Sectors in transformation : Telecommunications , banking, insurance.

Little transformed sectors : Electricity, water, construction, gas, oil.
Define The Plan To Digitally Transform Your Company
To digitally transform your company you must carefully design a good strategy. Any digital transformation plan must include these characteristics:
Clear definition of objectives.
Establish the phases and periods of each action.
Communication to all members of the company so that they adapt their work to the new parameters and get involved in the project.
Take Advantage Of Digital Marketing
It is an essential element for the success of business activity, in addition, digital marketing gives visibility to the company. The new tools make it possible to sell products, offer services and make sales through the Internet .
Any company must have a quality infrastructure in terms of digital marketing . There are many examples of action that you can implement to digitally transform your company :
Free media : Company website, blog, social networks, e-mail, YouTube, learning about web positioning processes, etc.

Paid Media : Google Ads, Web Video Ads, Email Marketing, Paying Influencers.

Earned Media : Depends on customer ratings, opinions, and reviews of products and services. A quality service attracts more potential customers.
It is your decision in which media to invest budget, time and effort. This will depend on the needs of your company.
Turn Marketing Into Profit
Once your company is visible and you have generated traffic from potential customers, you should try to convert those visits into sales of products or services.
The first thing you have to assess in this regard to digitally transform your company is that the information is as clear and precise as possible.
All your digital media must have easy-to-use communication channels with the client, systems for contracting services or product sales and a good section where you can answer all your questions.
A good user experience becomes free advertising through the opinions and ratings made by customers.
Your digital media must have an attractive design that invites the user to spend more time viewing the services you offer. For this reason, it is very useful to work well with internal links, which lead the client to where we are most interested.
Do not forget to dedicate a part of your plan to protect the security and privacy of users. An error in this sense can be fatal for your company.
Leverage Data To Digitally Transform Your Business
One of the features of the future of economic activity is the collection and management of digital data.
To digitally transform your company , it is essential that you have a program that helps you manage the data of your activities and those of potential customers.
Data gives us information, and as they say, information is power. Data analytics shows us results in the form of statistics and probability.
This information is very valuable for decision making, it also enables us to see what we are doing right and wrong and allows us to react to change strategies.
Technological And Human Transformation
Digitally transforming a company implies renewing both the technological infrastructure and the mentality of the members of the organization. Regarding technological resources, the most modern trends are:
Artificial intelligence.
Autonomous vehicles.
Big data.
Internet of things and social networks.
Drones and robots.
3D printing and custom production.
Despite all the advantages that modern technology offers us, the real engine to digitally transform your company will be people.
A very important aspect is leadership . Decision makers must be able to tolerate failure and act quickly to create, test, deploy, and discard projects based on the results of the data.
Talent Management To Digitally Transform Your Company
Digital transformation is an opportunity to discover talent within the company. For this reason, work teams must be provided with the resources for training in digital culture and promote those who respond best.
These digital transformation plans are also the opportunity to go out on the market to look for new talent with experience in these situations. There is nothing better to consider digitally transforming your company than having someone experienced in these tasks.
Also Read: What Does A Community Manager Do?