What Is SD-WAN Technology And What Can It Bring To An SME?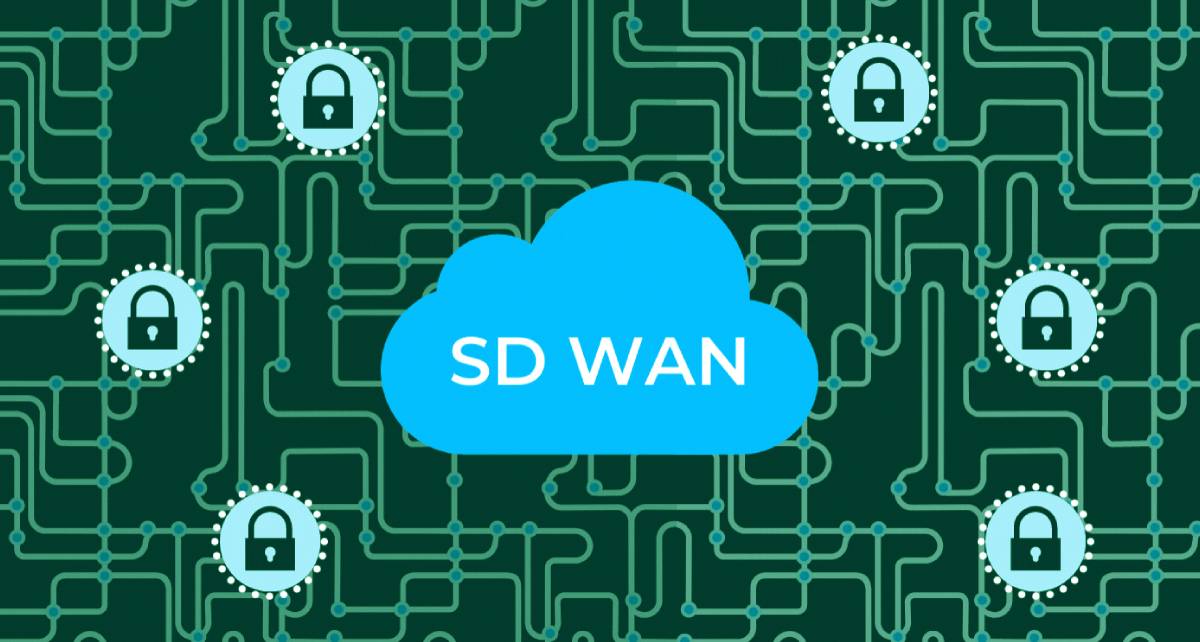 Why is SD-WAN one of the technologies that companies like Cisco are placing particular emphasis on? First, we could say that this is due to the demand to have a technology that manages the Wide Area Network (WAN) more efficiently. In other words, it allows companies of any size to quickly and securely circulate data between their headquarters or branches.
Until now, the common WAN connects organizations' branch offices or remote offices through applications embedded in data center servers. Usually, MPLS (multiprotocol label switching) mechanisms are used to ensure reliability in the flow of information. But the trend of adopting more and more cloud services , with the consequent increase in data generated, is pushing the classic WAN to obsolescence.
As an entrepreneur, you must understand that fast and protected data exchange influences vital aspects such as satisfactory customer service and prompt response to their expectations. Consequently, SD-WAN emerges as the option to ensure excellent communication between branches. Next, we will see what it is about and how this technology benefits SMEs.
What Is SD-WAN?
Essentially, SD-WAN is a software-based application that manages wide area networks . Furthermore, it is a simple and secure system for conducting data traffic between distant locations. It is even capable of offering a superior user experience compared to ordinary WAN.
Specifically, the SD-WAN architecture is characterized by:
First of all, a simple interface that allows easy configuration and management of the system.

On the other hand, its compatibility with various types of connection such as 4G and 5G LTE, MPLS and frame-relay.

Similarly, its ability to actively select the best routes for load distribution and resistance.
What Advantages Does SD-WAN Provide To SMEs?
Eventually, if you want to boost the competitiveness of your company , you will need resources as services and/or infrastructure as services ( SaaS and IaaS ). As we have already said, the acquisition of these solutions implies the generation and circulation of a greater amount of data.
Likewise, being present on the Internet and allowing collaborators, suppliers and partners access to your information poses security challenges. Moreover, apart from taking care of your company's sensitive data, it is essential to comply with the regulation of protection of your clients' data.
For all this, the incorporation of SD-WAN is essential to achieve the efficient performance of three key functionalities in the network: data backup, administration and user experience. Specifically, among the benefits that this solution can provide to SMEs, we can mention:
Excellent UX In The Interaction With Applications
Indeed, through routed application traffic, SD-WAN is able to deliver a satisfying user experience. This is achieved through dynamic routing with built-in application identifier. Similarly, it saves costs by replacing MPLS switching with more flexible and affordable bandwidth that includes reliable VPN connections.
SD-WAN Offers You The Most Efficient Connectivity In The Cloud
Do you manage projects with remote collaborators using applications like Office 365 ? Do you track sales processes through Salesforce or another similar tool? Then WAN wide area network management using SD-WAN software is what you need to get more out of these solutions. And in real time!
As if that were not enough, SD-WAN provides you with an optimal workflow on cloud platforms such as Microsoft Azure or Amazon Web Services. It also offers a more efficient extension to various public clouds.
End-To-End Security With SD-WAN
Likewise, the SD-WAN management application that we are dealing with protects data traffic on the broadband Internet and in the cloud. In this case, it provides an integrated defense against threats at the precise points. On the other hand, it distributes security between branches and remote terminals with evolutionary firewalls and antivirus (NGFW and NGAV), as well as DNS protector.
Efficient Management
In the same way, SD-WAN has a concentrated and distributed management panel through the cloud to configure and manage the network. In this sense, thanks to the aforementioned device, it is possible to monitor the performance of the applications and the WAN network . The need for bandwidth can also be prioritized.
SD-WAN For SMEs In Practical Terms
Clearly, SD-WAN is an innovative way of working on fixed data networks. For example: Suppose your company has a chain of delicatessens and wine stores with a headquarters and branches in four different cities. Now imagine that you need to provide all of them with new software to record sales and replenish inventory.
Using the traditional WAN , this would mean doing installation work separately at each branch, with a consequent loss of time and productivity. In contrast, with software-defined network management, it is possible to distribute and configure the application at once across all sites. It's that simple: as if they were in each place and in a matter of minutes.
In another order of ideas, with SD-WAN it is feasible to establish not only security levels, but also employee access to certain data. Even establish which collaborators can access, for example, social networks, based on their position.
Really, any company requires different providers to manage the network, data security, the configuration of remote work solutions, etc. But, as we have seen, thanks to SD-WAN it is likely to save a good part of the costs implicit in these activities.
Also Read: Five keys To Disconnect On Vacation