Work From Home: How To Set Up An Office?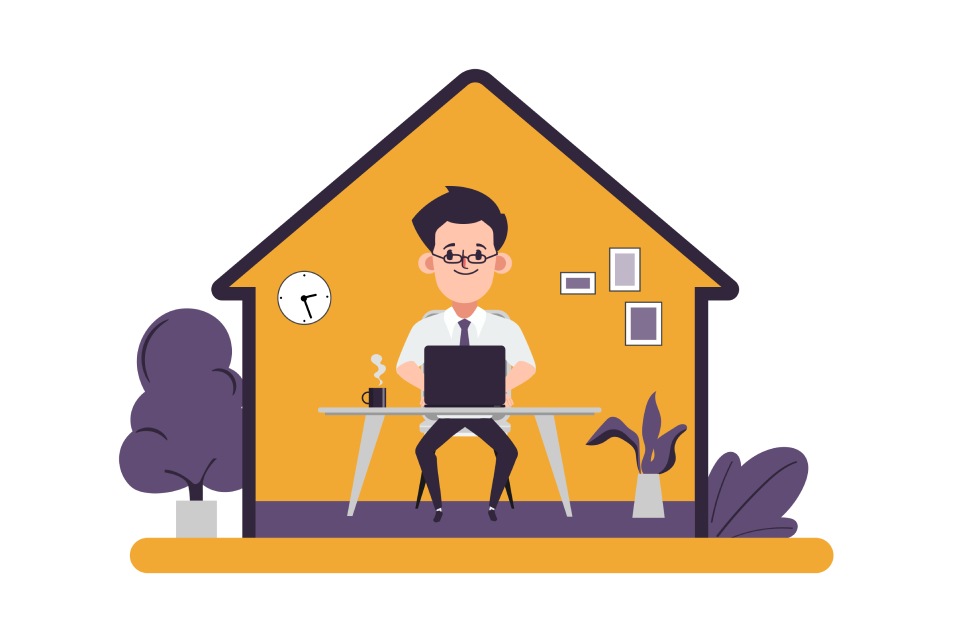 Save the rent price, save time by avoiding daily trips, manage your schedule independently, have time slots during the day to take care of children: work from home has many advantages. However, it is a decision that can sometimes have severe consequences and must therefore be adequately prepared—starting with installing his office in his own home. Working on the Internet gives you the keys to achieving an ideal workspace.
The Basic Rules Of Setting Up A Home Office
The workspace is of great importance in the success of a business. It has two specific objectives: to allow you to work comfortably and make a fundamental distinction between work and family life. Indeed, professional activity must not be disrupted or infringe on personal life.
The golden rule? Correctly delimit the space devoted to your work in your rental apartment. You can, of course, migrate to the living room temporarily or to the garden to consult a file. However, back in the office, your environment should be distinct, functional, and isolated.
The Space Needed For An Office
But depending on the activity, you can also set up an office in a smaller space without losing comfort or functionality.
If your activity is in the field of administration, secretarial work, or bookkeeping, a single office, and little storage space are required. Thus, an area of ​​5m² will be sufficient.
However, if you are a lawyer or a fiber from the profession, you will need more storage space and a small sideboard near your workstation to keep your current files nearby.
Finally, if your activity requires two office floors – to display large format plans, for example – you will need to choose a room of at least ten m².
The Ideal Room To Set Up A Desk
When working from home, the ideal solution is to dedicate a room in the rental apartment in  your professional activity:
A bedroom: If the rental apartment in which you live has a bedroom, choose this room. You will enjoy the calm you need to work there and stay focused. On the layout side, make the most of the available space by increasing the storage space;
Attic:

Your workspace can be in a low ceiling area (minimum 1.60m) since you will be seated there most of the time. The spaces between the ground and the roof loft can accommodate a lot of storage to optimize the smallest square meter;

A basement:

If you live in a house, a partially buried basement will allow you to isolate yourself from the rest of your home completely. However, to work there in comfort for several hours a day, you will need to do a lot of work: install a permanent ventilation system (CMV), equip the room with an available light source, and add localized lighting.
For information, note that if you are a tenant, you can deduct – as business expenses – part of your rent and everyday expenses (heating, electricity, charges, etc.) in proportion to the area reserved for your activity. If you are an owner and your move falls under the tax regime applied to BNC (non-commercial profits), you can deduct part of your home changes depending on the size of your office.
Also Read: Advantages And Disadvantages Of Working From Home