Cloud Services: The 5 Most Important Options For SMEs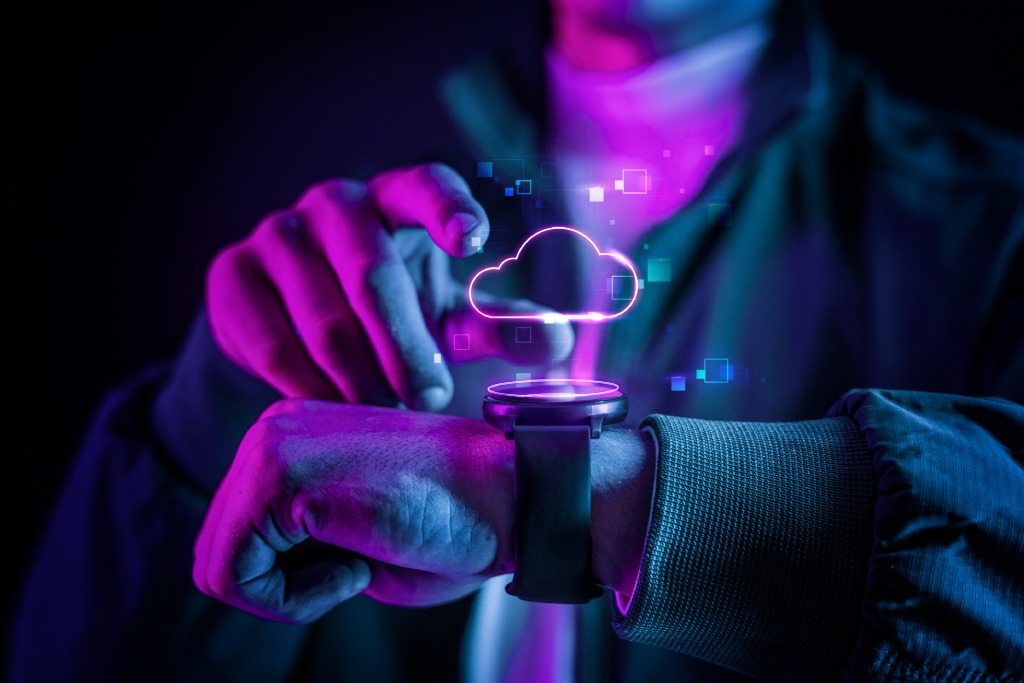 We know that cloud storage has become a highly popular service among large companies due to its great results. But how do SMEs that cannot afford the costs of a platform do? What options do they have? You should know that there are options and these will continue to grow, because it is estimated that by 2023 cloud services will reach 623 million dollars. So if you have a company that wants to incorporate cloud computing, don't worry about running out of options.
3 Types Of Cloud Services: What Are They About And How Do They Work?
Cloud computing services are an excellent work tool for companies, however, not all of them have the same characteristics. Because all the tools available on the market respond to certain needs for your target audience. And by this we mean that each platform or software is made for a certain niche, either for large companies or for SMEs.
Now, clarifying the previous point in order to better understand what are the types of cloud computing services that you can acquire, we present the types that exist with their respective examples.
What Types Of Cloud Tools And Services Are Most Suitable For SMEs?
The important thing to know is that this option is not only for SMEs. It is also for those entrepreneurs or people with their own brand, who can use these cloud services.
For this reason we are going to mention the 5 most popular and convenient cloud services to digitize your company properly. Because yes, you should do it at any time, if you want to keep up with the market.
1. Business Management
You should know that teleworking has not become popular thanks to the pandemic, although this prompted the use of this modality, you should know that this is not new. In fact, this modality has been used for years, often caused by the responsibilities and needs of the charges. Even so, this need was foreseen by many companies and entrepreneurs who created various tools for business management.
These tools today are very popular and highly functional, improving the deficiencies of the home office. For this reason, these platforms enjoy various services to meet the different needs of the client. Such as:
CRM.
Task management.
Communication.
Information storage.
File transfer.
Billing and business administration.
Social network management.
ERP.
2. Storage And Safeguarding Of Information
When we talk about cloud services we cannot leave out the most important one. Thanks to cloud storage, it became possible for large amounts of information to be easier to process. In this way, many companies saved a large part of their expenses in this work.
Even so, this aspect is one of the most important, especially for companies that use a large amount of information. It should be noted that this information should not necessarily be only from your customers. We also refer to the data that the company uses daily to function. Even more, those that use an internal system or intranet to manage.
And not in accordance with the aforementioned, cloud services specialize in guaranteeing the security of stored data. That is to say that these platforms and software are created with the objective of safeguarding and protecting the data stored in it.
3. Improve Equipment Performance
Thanks to the evolution of new technologies, you have to know that cloud services do not only focus solely on your use of the digital environment. Since these software use and demand a good performance of the equipment to be used. Therefore, they are platforms that seek to avoid slowdowns in the devices that are used. Therefore, we can say that the creators of these software not only demand a certain minimum performance from the equipment, but they will look for alternatives so that their system does not saturate or limit the device.
4. chatbots
Even if you think that your company is small and that you do not have a large number of clients, you cannot rule out the use of chatbots. Because this service, although it may not seem like it, is very useful. We are talking about a virtual assistant being able to serve your audience immediately, even when you can't. In addition, these attendees use cloud storage to store the information and improve their responsiveness.
In addition, these assistants are very popular today, and this number is going to continue to increase.
5. Email And Access To Online Tools:
The use of email is so necessary, because of all that is possible to do by having it. We are no longer talking about the fact that each registration platform asks you to have it, but about the different uses of the tools that we can use through it. And yes, in that case Gmail and Outlook stand out, services that allow you to do much more than send and receive emails.
Today it is possible to edit and create documents, diagrams, presentations and more. Schedule tasks, hold meetings, link devices and all thanks to the fact that these services use one of the most important SaaS cloud services, cloud storage.
Conclusion
When we look for a guide to using cloud computing, we come across large amounts of information that take us far beyond what we are really looking for. The tool that manages to adapt to our company and its needs. A task that can be more difficult for SMEs that are not involved with the technology sector but still need their services.
When we talk about cloud computing, its definition does not expose the use of its tools remotely, through different devices thanks to its storage in the digital environment. However, we hardly relate this to our reality, where we already use these services, and even for free.
Also Read: What is PaaS?