Shopware 5 Or Shopware 6 – These Are The Differences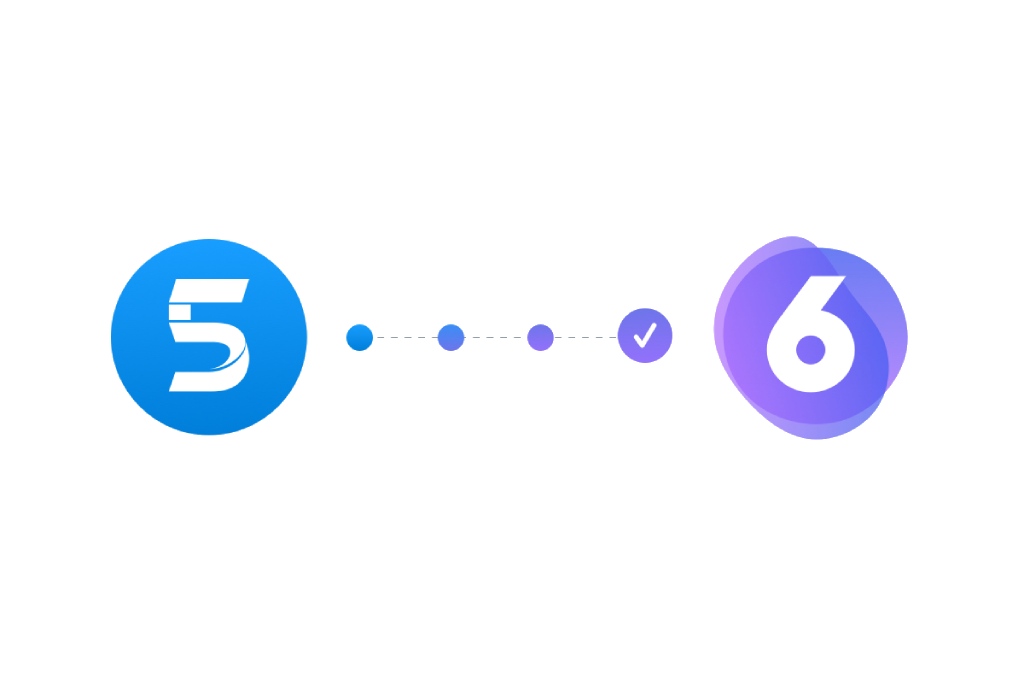 Shopware 5 Or Shopware 6: Which Version Suits You?
Shopware, whose development began in 2004, will soon be celebrating its 20th anniversary. Reason enough to take a closer look at the two current versions, Shopware 5 and Shopware 6, in a comparison. Of course, both are characterized by the modular structure typical of Shopware. In order to expand the system with useful features, you can use the sigmundson plug-ins for the respective versions.
Shopware 5 vs. Shopware 6 – Technical Innovations And Differences
Shopware 5 celebrated its market debut in 2015, and the official successor, Shopware 6, came out around five years later. Of course, a lot has happened in this half decade, especially in technical terms there are considerable differences between the two versions. There is always good news for developers: Both versions are still based on Symfony 4, which means that developers do not have to familiarize themselves with a completely new php framework, regardless of the version. This saves time and ensures a high level of economy and efficiency even in the event of a planned changeover.
Differences are already evident in the factory-integrated SEO functions. In Shopware 5, primarily rudimentary SEO functions were available, with the sixth version the developers have significantly expanded the technical SEO features. From now on it is therefore possible to define breadcrumbs and rich snippets or, for example, to set meta tags directly without additional plug-ins.
A Closer Look At The Tech Stack Reveals Other Differences:
The five version uses jQuery, while vanilla JS (ES6) is used from Shopware version 6.5

Shopware 5 Smarty serves as the template engine, the sixth generation uses Twig

While the fifth version of Shopware does not have an integrated frontend framework, Shopware 6 convinces with Bootstrap 4 (from Shopware 6.5 even Bootstrap 5)
These are important points that also have a direct impact on working with both Shopware systems. While the fifth generation had the backend and frontend firmly coupled with each other, i.e. the frontend did not exist separately, Shopware 6 follows the so-called "API-first" approach . The storefront of the online shop and the backend for employees and developers can be stored on separate servers.
The different technologies manifest themselves in a changed responsive adjustment in the backend. If the Shopware 5 backend cannot be adapted to mobile devices, such an alignment is no longer a problem with Shopware 6.
Developers will also be pleased that in the new version they are not dependent on the almost notorious if rule. We remember: In Shopware 5, all automated processes must be individually equipped with an if rule. The sixth version, on the other hand, comes with a rule builder. Even employees with less technical experience can define certain rules with just a few mouse clicks and thus use automated processes to increase efficiency. This should be a plus, especially for small and medium-sized companies and retailers, each without a large IT department.
Performance Differences Between Both Versions
Not surprisingly, the various new technologies in Shopware 6 have a direct impact on performance. In general, it can be said that the sixth generation of Shopware is even more powerful – with Shopware 5 knowing how to inspire with consistently high performance. In particular, the integration of technologies such as Bootstrap 4 in the frontend or Vue.js significantly reduces loading times, which sometimes makes work in the backend a little more efficient – fast loading times also have a positive effect from the customer's point of view. The online shop collects SEO points with short loading times anyway.
Customization Options For Media Content
Shopware 5 was known for its very intuitive, easy-to-use media manager design. Users didn't have to have great technical expertise to upload media and have it automatically compressed. Shopware 5 definitely collects plus points at this point. The sixth version is by no means worse positioned. On the contrary: In Shopware 6 there are many new functions in media management. Non-technical users may initially only need to spend a little time learning about them.
Among other things, there is an automated category assignment of the media in the sixth version of the media management and of Shopware , and you are also consistently shown at which points in the online shop the previously uploaded media are integrated.
Orders, Sales Channels And Co.: What Is The Difference Between Shopware 6 And 5 Here?
Shopping worlds are now becoming worlds of experience in Shopware 6, although the difference is by no means just the name. Until now, shopping worlds could only be implemented on category pages, while experience pages can be used on both category and detail pages. Use as a listing is also possible, especially since the experience pages can be used as a CMS at any time. Ultimately, this results in even more options for customizing individual pages. In addition, the switch from shopping to worlds of experience  could save retailers money, because the switch will make it easier to implement many changes on your own.
For multi-channel sales, i.e. for products offered on several channels, the implementation of an external plug-in was known to be necessary in Shopware 5. Or several category trees had to be used for this. In addition, there is now the "Headless Commerce" function, which enables orders by voice input.
In addition, retailers can now differentiate between orders and deliveries in the system, which was not possible in the fifth generation. If necessary, orders and deliveries can now be split, which should at least provide a better overview.
Differences Between The Shopware Versions In Terms Of Search Engine Optimization
The shopping worlds just mentioned no longer load via Ajax, as was the case in Shopware 5. Processes outsourced to Ajax have a habit of causing a layout shift when loading, which in turn negatively interprets Google as the leading search engine. The switch to Shopware 6 can be seen as positive from an SEO point of view, since the new version completely eliminates the "cumulative layout shift", as this shift is known in technical jargon, thanks to the experience worlds. For an even better search engine experience with higher performance, you can work with Elasticsearch for Shopware 6. The differences and new features already mentioned at the beginning, for example with regard to meta information, are also a potential SEO boost for the online shop.
Number Of Plugins And Extensions
Of course, there are many more plug-ins for Shopware 5, after all, this version has been on the market for seven years, so developers have been busy in recent years. Shopware 6 is only two years old, so there are far fewer plug-ins – especially since some are no longer necessary due to the changed standard functions. However, some useful Shopware 6 plug-ins have already been developed that can enrich your online shop with numerous features.
(FAQ) Frequently Asked Questions:
How Long Will Shopware 5 Still Be Supported?
The further development of the fifth version was pushed forward until the summer of 2021. However, the old version will not continue to be supported forever. According to the current status, support will be discontinued in 2023, since Symfony 4.4 and security support will then be discontinued.
What Innovations Will Shopware 6 Bring With It?
Of course, the current version is constantly being further developed. Among other things, new rules for the Rule Builder, documentation on search entries and automated forwarding to subpages are planned.
Why Should You Switch To Shopware 6?
There is no reason to rush, in the long term retailers will of course benefit if they use Shopware in the current version.
Also Read: 5 Advantages Of Digitizing Your B2B Purchasing Process