What Are The Benefits Of CRM Software For A Sales Team?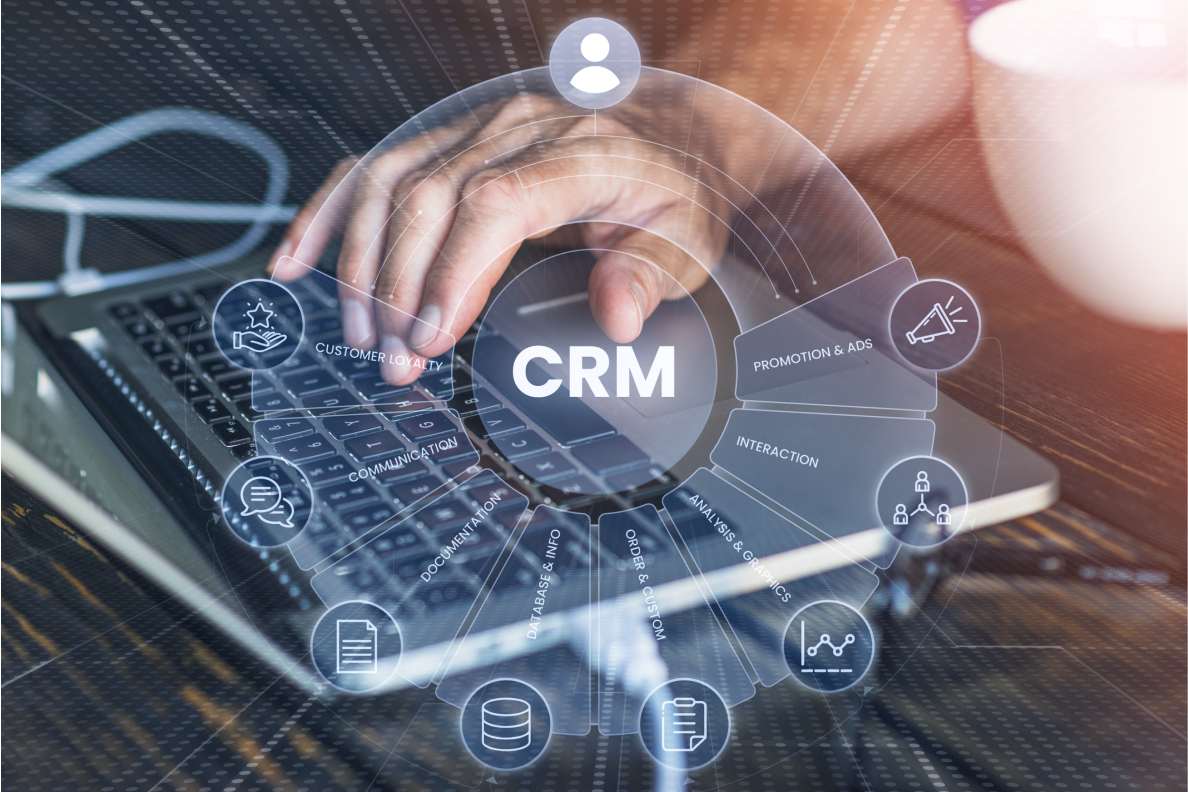 Managing contacts and the sales cycle can be complex for a sales team. A CRM solves all of these problems to keep the business running smoothly.
Why Use A CRM?
What Is CRM Software?
A CRM, an acronym for Customer Relationship Management, is a type of software focused on customer relationship management. It can also be called in French GRC: Customer Relationship Management.
CRM software is a tool for implementing a strategy in order to develop and optimize a company's relationships with its prospects and customers. The software adapts to the processes of each company. 100% customizable, a CRM is there to meet the needs of your teams.
The CRM Is Built Around These 3 Elements:
Automation: the software allows you to automate tasks in your sales, customer service or marketing process.
Collaboration: it is used to coordinate the company's stakeholders to set up an ideal customer relationship management.
Analysis: the tool performs an analysis of the data collected during customer relationship management.
The Importance Of A CRM For Sales Teams
CRM software is essential for sales teams. It helps improve performance while optimizing customer relationship management. It is a real support in the collection and analysis of data, in collaborations both internally and with customers or to automate certain tasks. With the use of CRM software comes increased sales and overall customer satisfaction through new processes.
The Benefits Of A CRM For A Sales Team
CRM software gives a 360° view of customer relationship management and commercial actions to be taken, in progress and to be followed. It meets the specific needs of your business.
Improved Customer Relationship Management
One of the key benefits of CRM software is improved customer relationship management. By centralizing customer information on a single software, CRM allows sales teams to better understand their needs and track interactions. The CRM brings better satisfaction on the part of prospects and customers because it allows better consideration of customer requests and preferences.
Thanks to the complete history of exchanges with each customer, sales teams can better anticipate their needs and improve the quality of their service. They will also be able to target sales efforts to the most qualified prospects. CRM software will help them prioritize sales efforts and maximize results.
Facilitation Of Sales Pipeline Management
First, a sales pipeline is a visual representation of all of your leads at every stage of your sales process. It makes it easy for your team to track the progress of each project from start to finish. For a sales pipeline to be effective, you have to know how to manage it well.
CRM software allows you to manage this sales pipeline by organizing your opportunities and prioritizing tasks. This will help the sales team stay focused and organized to close more deals with fewer repetitive actions. In this way, CRM will improve business performance.
The CRM will also allow teams to identify obstacles to selling and develop a new strategy to overcome them, with the aim of improving their overall performance.
Optimization Of Internal Communication
CRM software is a real aid for communication within your sales team. It will improve coordination and collaboration among team members. By sharing information about prospects and customers, the quality of business decisions will be improved.
The CRM will allow teams to share information, sales opportunities and business strategies more quickly, which will strengthen cohesion and productivity. By tracking different activities and tasks in this way, it will avoid duplication or miscommunication. A CRM can also be useful for teams to better anticipate needs in terms of resources and personnel.
Finally, the manager of a sales team will be able to monitor the performance of team members in real time on the CRM. He can then suggest areas for improvement to his team, improve the transparency and quality of internal communication.
Data Analysis And Performance Monitoring
Among the benefits of CRM software for sales teams, you will find data analysis and performance monitoring. By centralizing all information in one place, CRM can provide accurate team performance data. This data can be used by teams to assess their progress, identify opportunities for improvement, and develop strategies to achieve their sales goals.
With various dashboards and detailed reports on sales performance, CRM software can help align sales team efforts with business goals.
How A CRM Can Improve Your Sales Process?
Automation Of Repetitive Tasks
CRM software is used to automate repetitive and time-consuming tasks such as:
Data entry
Prospect follow-up
Sending emails and reminders
Tracking opportunities
Sending quotes
This automation process will save time and effort for sales teams. This allows teams to focus on other value-added activities such as meetings with prospects and customers, making contacts, negotiating or even closing sales.
Improved Visibility Of Leads And Opportunities
CRM software is used to improve visibility into prospects and the opportunities they constitute by allowing the sales team to easily view and share essential information such as their history, current status and potential.
The CRM will therefore improve decision-making and business strategy by identifying the most promising opportunities and defining the relevant action plans to be put in place.
Centralized Management Of Customer Information
By allowing members of the same team to easily view and update information on prospects, CRM software centralizes the management of information on current and potential customers. This optimizes the quality of customer interactions, strengthens relationships and converts prospects into loyal customers.
Ability To Integrate Other Sales Tools
Other sales tools can be integrated into CRM software such as
Marketing automation tools
Online payment platforms
Invoicing tools
anything that can facilitate the process of selling, buying or paying, and improve the quality of interactions with customers!
How To Choose The Right CRM Software For Your Sales Team?
Assess Your Customer Relationship Management Needs
Before choosing a CRM for your sales team, it is necessary to determine the needs of your employees in the management of customer relations. This may include managing:
sales opportunities
leads
communication with customers
Once your needs have been assessed, you can choose a CRM that specifically meets them.
Find Solutions Adapted To Your Sector Of Activity
It is very important to find CRM software that is suitable for your industry. For example, if you work in the finance industry, you should opt for a CRM that offers industry-specific features like risk management, security, and regulations.
Estimate The Features You Need And How Easy They Are To Use
Once the needs have been assessed and the search for a solution adapted to your sector of activity, it is essential to evaluate the functionalities of the different CRMs in order to determine which one best suits your needs.
Some features must be easy to use for your sales team so that they can get the most out of the CRM, among them management:
Communication with customers
Sales opportunities
Reports
Examine The Cost And Flexibility Of Solutions
The cost and flexibility of CRM solutions are things to consider. It's important to find a CRM that fits your budget but offers a flexible solution that can grow with your needs. And to maximize the effectiveness of your sales team, be sure to choose a CRM that offers options for integrating other sales tools.