7 steps To A Social Media Strategy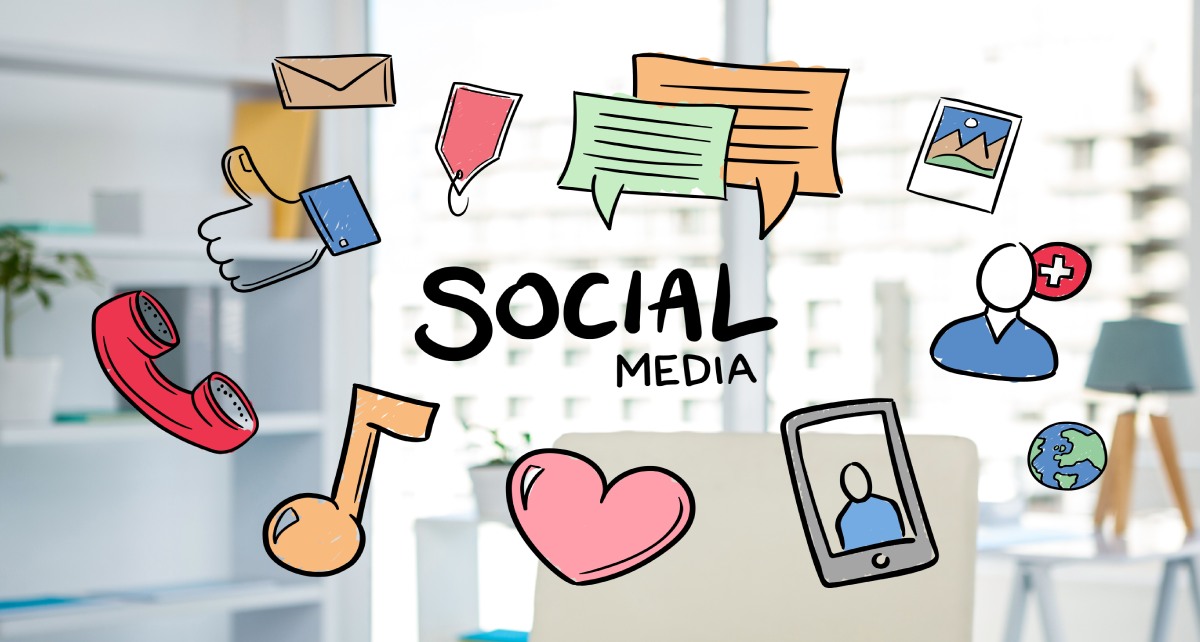 The word strategy describes the setting of a realistic goal, the analysis of how this goal will be achieved and the question of how best to avoid obstacles on the way to the goal.
Having a strategy for the company's social media activities is of enormous importance for the social media manager in order to align all further actions accordingly. In this article we would like to show and explain how this strategy can be created using the "7 C model". This model was developed by social media expert and content strategist Mirko Lange. The 7 C model is a model that enables a strategy to be created using a specific pattern. Here, 7 questions are asked, which the developer of the strategy can work his way through in order to create a coherent strategy.
Basically, the strategy must ensure that the social media activities show an ROI. How this is defined is always in the eyes of the company. How do we ensure that social media activities get enough resonance, which channels do we use for them, what content is required, how is the dialogue conducted, what ultimately leads to success? All of these questions need to be answered. This is the only way to use social media successfully. Let's take a closer look at the individual steps of the 7 C model:
Contributions
All communication must serve your success! Success can only be measured if precise, measurable goals are defined beforehand. You can ask yourself the following questions to define good goals for your purposes:
"What do we want to achieve? What can we achieve?"
"Where are the opportunities? What are risks?"
"Which processes can be made cheaper or more efficient through the use of social media ?
"How do processes work together?"
"Which KPIs can be found to match?"
Defining KPIs is of enormous importance, as only through them can a statement about success be derived. These can look very different depending on the company and industry. Cost per order, cost per customer, requests to support per day, solved tickets per week, number of mentions in certain media and so on would be conceivable. Think about what is important for your company . Define very clearly what your company's value proposition should be. This can be, for example, "higher crisis resistance" or "stronger customer loyalty". You must be able to state clearly what the benefit of social media is for your business.
2.Context
What is the story and what is the social brand? This is the main question posed by the Context item. The story is the basis. If it doesn't have resonance potential, it doesn't stand a chance. Think about what the people in your market are concerned about, what they are happy about and what they are upset about. Define how you want to position yourself in this context.
Communicate issues, which are not just about your company or your product – in most cases nobody is interested in that (unless your company is an absolute "love brand"). Make sure your positioning is entertaining, whether exciting, unusual or controversial.
It's about the question of how we can generate positive feedback from our audience. Positive resonance occurs precisely when people feel important. This is the case, for example, when they feel they belong to a special group . Special appreciation, for example through special treatment or through particularly intensive efforts, also leads to positive feedback.
Similarly, negative resonance occurs when people feel insignificant, for example by disrespecting them or being ignored.
Note that people on the web and especially on social media show solidarity very quickly!
Example: A well-known and frequently mentioned example is Deutsche Bahn. They wanted to sell the "Chef Ticket" to as many people as possible via Facebook, the story behind it was "We can also do it cheaply". The users, however, used the newly created platform to vent their anger at Deutsche Bahn. The railway was overwhelmed with it, nobody expected it. Comments were deleted or ignored, communication was very impersonal, no attention was paid to the customer . This behavior has led to extremely negative feedback from customers.
3. Contact
At this stage, the main thing is to identify who the company actually wants to get in touch with. Who is the target group ? How and, above all, where do I address them? These questions need to be asked and answered.
In order to identify influencers , you can use a number of tools that help to get an overview. This way you can find out who is particularly active on Twitter and which blogger writes about relevant topics. Bloggers can be found in various blog rankings or through appropriate tools such as Peerindex . To find out how much influence a person has on the Internet, you can use various services that calculate an influencer value based on various factors and thus give an indication of how important this person is.
But which platforms are suitable for addressing the company's target group?
Facebook
Of course, Facebook is the world's most popular social network with billions of users. Here you will find every type of use, whether private individuals, companies, brands, parties or associations. Here you have the opportunity to get in touch with your target group via fan pages. Facebook offers a variety of communication options, such as events, groups, videos and so on.
Twitter
Twitter connects around 90 million users worldwide. In Germany there are around 3-4 million Twitter profiles, of which around 500,000 actively tweet in German. Here, people and organizations communicate messages that are 140 characters long, the tweets. Users can follow other users and thus put together an individual news stream. Twitter is a good source for sending and receiving real-time information. Here you can find almost all topics that are discussed throughout the internet and the reach extends far beyond Twitter, for example through media reports. the networkis very public and fast, but sometimes difficult to control and a bit chaotic. But it is very suitable for multipliers, publishers, media, television events and so on.
Blogs
Initially derided as a digital diary, blogs have developed into important opinion platforms. We find very different types of bloggers , from individuals in the private and business environment to editorially managed news blogs and corporate blogs. Blogs offer an unmanageable variety of topics. No matter what topic interests you, you will find a blog about it. Blogs are very good for showing the background to things and telling stories. Your own company branding can also be built up and consolidated in this way.
There are many other networks and platforms such as Xing, LinkedIn , Slideshare, FLICKR, foursquare and others. Each platform has individual strengths and weaknesses that can benefit you and your business . Dive deep into the platforms and choose the ones that best suit your purpose. However, keep in mind that each channel must also be served. There's no point trying to be active on 10 channels if you don't have the resources to do it. The old adage "class over mass" applies here. Many orphaned channels always have a negative effect, while two very well maintained channels have a positive effect.
4.Contents
Content is king! You certainly haven't heard this slogan for the first time. But it's true, the content is the part that you show your users and that they interact with. That's why you need a content strategy. Content must be conceived, wrapped and staged in a planned manner. Create topic plans and organize the editorial offices. Rely on different formats such as text, image or video. Use all modern formats in a creative way! Always ask yourself whether the current content matches the goals you are pursuing.
5. Conversation
A dialogue can only take place when both sides actively interact. One side is your customers , the other side is you. This quickly shows which companies have the relevant skills and which do not. It is important that you put together an appropriate team of trained experts to communicate properly. It also doesn't hurt to think about possible crises in advance and to play them through "dry". This is the only way you can react correctly in critical situations and prevent possible shitstorms. Develop binding guidelines for communication in terms of tonality and behavior. Use appropriate monitoring tools so that you do not miss any important activities.
6. Connection
The best social media activities are worth very little on their own. The full potential is only exploited when all media work together in a network. Refer each other to other media: print to social media, social media to blog, blog to video , etc. Create as many coordinated touchpoints as possible for the coordinated content. For example, you can use Twitter and mailing lists to promote games, apps and competitions that you run on Facebook. On Twitter, you can tease content that's only available to people who subscribe to your newsletter . Use social share buttons on your pages and in your newsletters to encourage readers to spread the word.
7. Conversions
No matter what you want to achieve as a company – you need supporters and advocates. Develop personality and authenticity. Strengthen the bond with your supporters by communicating and living values ​​such as respect, togetherness and comment. It's like in real life: You don't win friends with empty slogans but with commitment, loyalty and recognition.
Also Read: Recruitment In Social Networks: Fresh Recruitment