How To Take Advantage Of Social Listening To Get To Know Our Customers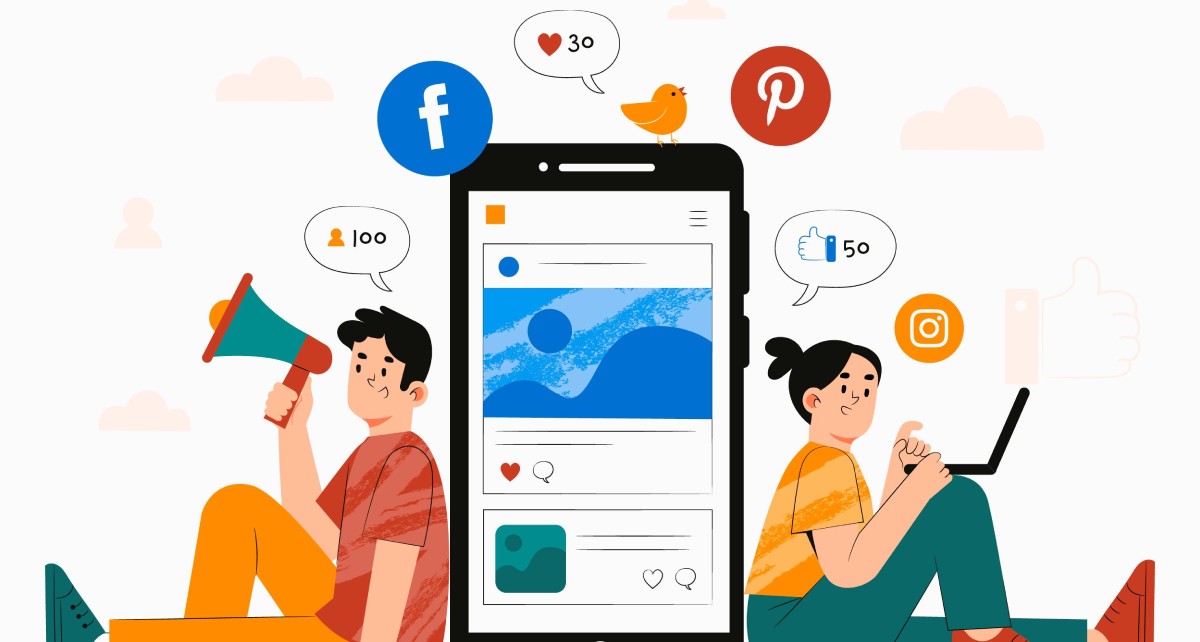 Surely you have applied social listening informally, by responding to the reactions of your contacts to content you publish on social networks. Of course, social listening has another dimension in the business and institutional sphere. In this sense, the perceptions of the public about the brands, the experience with their products and services and, finally, the comments on shared content are more important.
As we will see, well-applied social listening is a useful tool for decision-making within organizations. It is also a decisive instrument for dealing with brand crises even before they manifest themselves. Keep reading and you will know how to get the most out of this resource.
Social Listening In A Nutshell
Without a doubt, social networks introduced a totally disruptive way of communication between people. Being able to share information from comments to photos and videos, in addition to allowing real-time interaction , means that so many people stay connected to these platforms. In fact, recent surveys reveal that 84% of individuals with Internet access use social networks . What's more: approximately 50% of the world's population, 3.8 billion people! They are social media users .
So it is not surprising that companies and institutions discovered in social media a more direct way of reaching their interest groups. And adapting to their characteristics, they opened accounts for corporate purposes. Soon they would notice the power of these platforms to spread stories of experiences of using products or services and all kinds of opinions. Without exception of the comments and fake news promoted by haters and trolls to damage the image of companies.
For reference only, surveys show that nine out of ten consumers who are dissatisfied with a brand report their bad experience on social networks . Hence, the constant monitoring and attention to the reaction of the followers, to their questions and opinions, require applied personnel and tools.
In this sense, social listening includes the monitoring of social networks carried out by organizations to assess mentions and conversations related to their brands. But we must go beyond what is said on Facebook, Twitter or Instagram and include participation in consumer forums and blogs. These channels promoted by the same brands or other environments are a vital source of information about customers and their perception.
After the analysis, the companies or institutions will be able to determine the type of response and even decide on changes and improvements in their offer.
How Is Social Listening Done?
In essence, there are two basic steps to a social listening process :
Monitoring of the different social platforms in which the organization has active accounts to track mentions of the brand and reactions to shared content. Keyword searches ( keywords for SEO ), mentions and comments about competitors, products and market trends can also be carried out at this stage.

Analysis of the information collected . In this phase, we seek to obtain learning from the interaction with consumers and stakeholders . This must guide us in the way of giving positive continuity to the communication with the followers, solving their problems and doubts about our offer. It will also help us make decisions about improvements in the offer or in relation to the launch of new products and services. Even knowing what our competitors are doing in order to offer a more attractive proposal ( benchmarking ).
Social Listening: Why Does It Matter To Know What And Where They Talk About Your Brand?
In social networks , users openly share their particular perception of the products and services they use on a daily basis. Likewise, aware or not of the scope they may have beyond the circle of their followers, they express their opinions about the brands they consume. Therefore, "listening" carefully to what consumers say about us, knowing how and on what social platforms they say it, can give us relevant advantages:
Knowing And Understanding The Consumer Better: A Goal Of Social Listening
In effect, our buyer's reactions to the content we share and their way of interacting with our channels reveal behavioral details. Better still, it allows us to profile you socioeconomically and to know your level of engagement and trust with the brand and your expectations.
More Personal Approach With The Client
It is true that your followers in social networks could be many and the feasibility of interacting with all of them is difficult. However, knowing through a response that your opinion is taken into account helps to establish a closer relationship. Any well-channeled attempt to empathize with followers can work in our favour, even in the management of bad experiences.
Improvement And Segmentation Of The Offer And Marketing
As we said, the opinions of consumers expressed in the RRSS are valuable for making decisions about improvements to the offer. Also to develop new proposals or related services for easier access to our portfolio of options. As well as to better segment the target audience, in order to create products as close as possible to customization.
The same goes for marketing strategies. It is worth saying that knowing the profile and aspirations of the consumer through social conversation helps us to correctly focus the content of our campaigns. In short, even brand building can benefit from social listening.
Anticipate Brand Crises And Discredit Campaigns
Perhaps the most critical advantage of social listening is being able to detect adverse comments in time to manage them properly and prevent them from generating an image crisis. On the other hand, there are mechanisms to identify the  trolls and haters who promote smear campaigns and even neutralize the effects of their actions.
How To Get The Most Out Of Social Listening?
Now that we better understand the importance of social listening, it is relevant to know how to take advantage of it. It is clear that social listening is much more than keeping an eye on your company's social media accounts and responding to a few comments. For this resource to be really useful, you should take into consideration the following recommendations:
Define a social media strategy . With the help of social listening, we will know which platforms are most used by our audiences in order to focus our communication efforts on them. In this case, it is necessary to create a conversation map, considering the formats and facilities of each channel and the issues associated with the brand.

Measure interactions with the support of specialized tools and appropriate metrics. Through these resources you can analyze quantitative indicators such as volumes (peaks) of conversation or qualitative ones, such as the sentiment of the conversation. In this way, we will have access to valuable data on trends and conversations about our products and those of the competition , the impact of marketing campaigns, etc. Certainly, networks like Facebook and Instagram have their own measurement functions ( Facebook Insights and Instagram Insights ). However, there are those of Google ( Google Analytics , Google Trends and Google Alerts), even more advanced: Hootsuite, SEMRush and Metricool, among others.

Have a community manager with experience in managing communities on social platforms . As we said, it is difficult to respond to all the comments if your own or someone else's shared content about our brand generates many reactions. In any case, this person must be careful with the sentiment of the conversation and be empathic with users when responding to comments.
Also Read: ROI In Human Resources To Measure Good Strategies